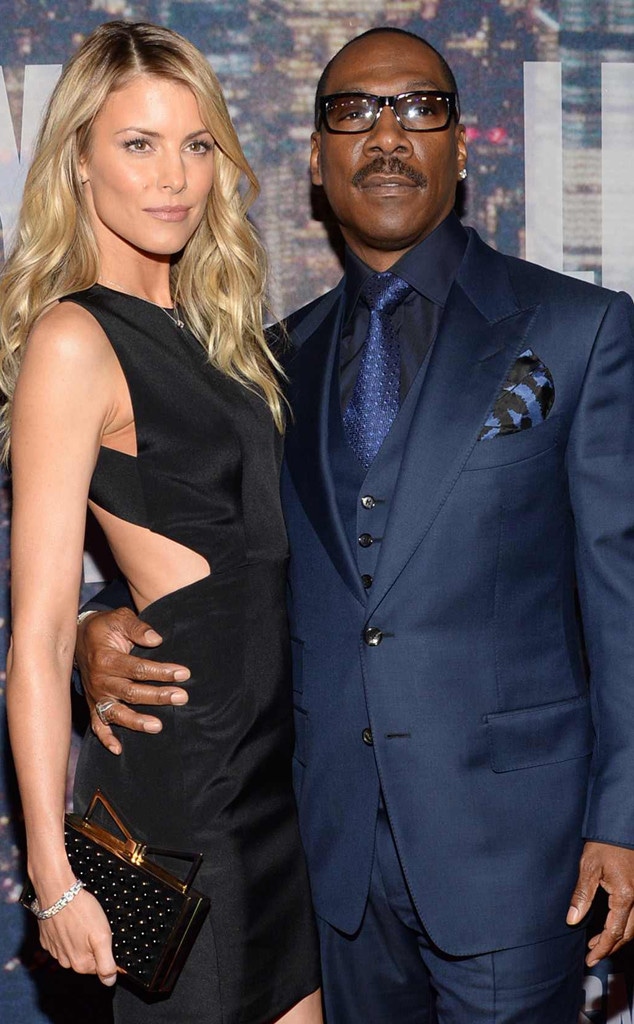 Jamie McCarthy/NBC
Eddie Murphy has found his queen-to-be.
The 57-year-old actor is engaged to girlfriend Paige Butcher, who is pregnant with their second child and his 10th overall, his rep confirmed to E! News on Friday. There had been recent speculation that the two, who share a  2-year-old daughter named Izzy, were engaged after the 39-year-old model was spotted out and about in Los Angeles wearing a large diamond ring earlier this week.
This will mark the first marriage for Butcher and second marriage for Murphy. He was married to Nicole Mitchell Murphy for 13 years until 2006. They share five children—Bria, 28, Miles, 25, Shayne, 23, Zola, 18, Bella, 16. In 2008, the actor and producer Tracey Edmonds  exchanged vows in a wedding ceremony abroad but split two weeks later and never made their marriage official.
The actor and Butcher began dating in 2012 and welcomed their daughter in 2016. His rep had said last month that the actor and model are set to welcome their second child in December. The spokesperson later revealed they're expecting a boy.
In addition to his and Butcher's daughter and his five children with his ex-wife, the actor shares son Eric, 29, with ex-girlfriend Paulette McNeely and son Christian, 27, with ex-girlfriend Tamara Hood. Murphy and Spice Girl Mel B also share a daughter, Angel, 11.