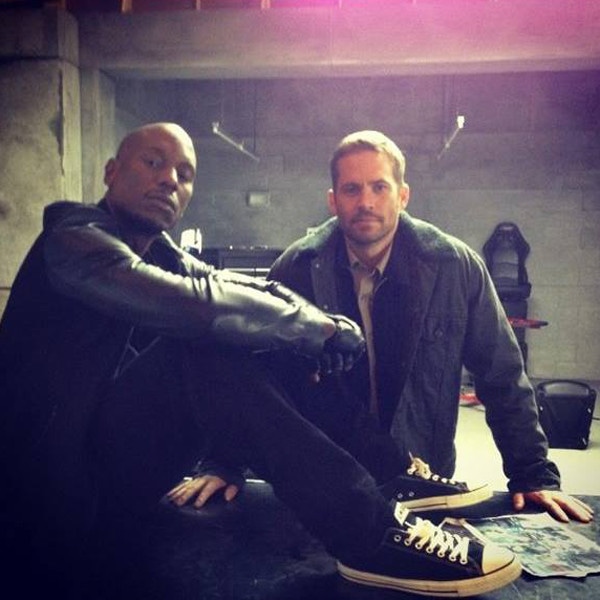 Instagram
Tyrese Gibson and other stars of the Fast & Furious film franchise posted online tributes to their late friend and co-star Paul Walker, five years to the day of his death.
Walker died in a car crash in Valencia, California, north of Los Angeles, on Nov. 30, 2013. He was 40 years old. He was survived by his parents, four siblings and a daughter, Meadow Walker, who is now 20.
Gibson, 39, shared on his Instagram page a photos of the him and Walker together as well as footage of himself standing onstage at the 2015 Noble Awards beside fellow Fast & Furious star Michelle Rodriguez, who gave an emotional speech remembering the actor.
"5 years ago today we all woke up to a nightmare......." Gibson wrote. "Believe me it's still very real for all of us that knew him and loved him personally....."
"Something that would make you smile today.... His I am Paul Walker Documentary was just released today on itunes......" Gibson continued. "Please keep praying for the WALKER family especially his daughter @meadowwalker who's one of the strongest most resilient angels out there!!"
Meadow liked his post and commented with two red heart emojis. Her uncle Cody Walker also posted a heart emoji.
Walker and Gibson became friends more than a decade ago.
A day after Walker's fatal accident, Gibson visited the crash site, which was turned into a makeshift memorial, and broke down in tears as he stood among the fans.
Watch:
Tyrese Gibson on Filming "Furious 7" Without Paul Walker
Vin Diesel posted a photo tribute to Walker as well.
"Always..." he wrote.
Jordana Brewster, who played Walker's character's love interest in the Fast & Furious films, also paid tribute to the actor.
"5 years without you today. I miss you. I love you," she wrote on Instagram, alongside a photo of the star.