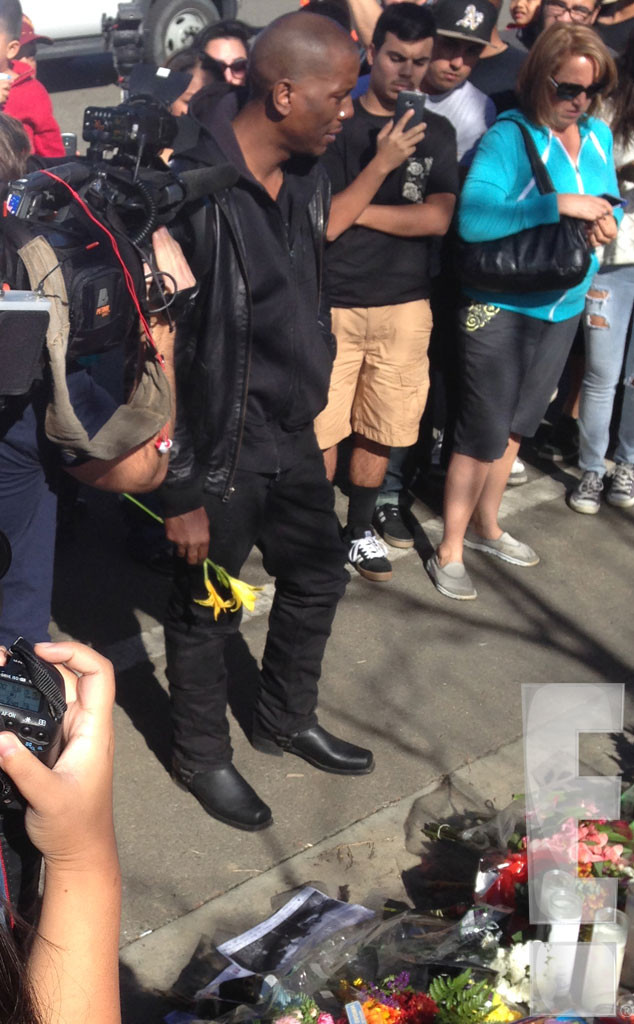 Marcus Mulick/E! News
Paul Walker and Tyrese were costars in the Fast & Furious franchise, but more importantly they were friends.
Tyrese, understandably, is devastated by the 40-year-old actor's tragic death on Saturday, Nov. 30. He paid a visit to his late friend's crash site, and as shown in E! News' exclusive photos and video below he was overcome with grief. Tyrese chronicled some of his heartache on social media, even reposting (and then deleting) one fan-made tribute depicting Paul as an angel sitting atop the wreckage of his Porsche Carrera GT.
On Sunday, he Instagrammed a sweet video showing Walker, who turned 40 on Sept. 12, blowing out the candles on his birthday cupcakes. "Not just a family on camera were a real family #WeJustCelebratedHis40th," wrote Tyrese, adding, "Pray for his daughter and family and closest friends please this hurts #RIHAW ( Rest in HEAVEN Angel Walker ) Stay strong #FastFamily #MyLastPost."