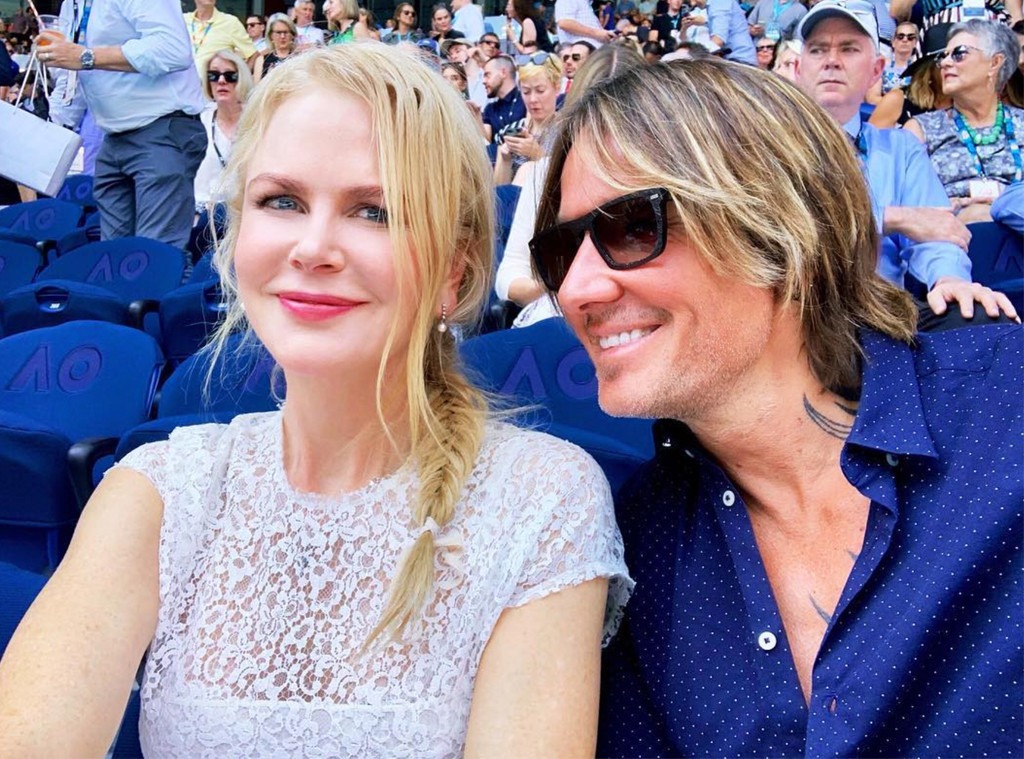 Instagram
Celebs—they're just like us!
On Friday, Keith Urban and Nicole Kidman were spotted dining on the fine cuisine at the local KFC in Sydney, Australia. While the celebs kept relatively low-key in their every day clothes, fans immediately noticed that they were in the presence of Hollywood's biggest stars.
One Aussie who saw the A-list couple wrote on the local Facebook group, "North Shore locals enjoying a spot of dinner and late-night shopping at Chatswood Chase last night spotted two very famous faces among them, eating KFC no less!" Other stops on their late-night excursion included the department store Country Road and the fan-favorite K Mart. Another eyewitness said the parents of Sunday Rose, 10, and Faith Margaret, 7, were perusing clothes in the children's department of K Mart. 
The pair recently returned to Australia for the ARIA music awards on Wednesday. They made the show, which was hosted by none other than Keith Urban, a family affair by bringing along Kidman's niece, Lucia Hawley. 
The Big Little Lies star and her niece got all glammed up together ahead of their night out. Lucia wore a beautiful black lace dress, while her aunt opted for a feathered white pant suit.
"Going to the #ARIAs with my niece, we're so excited to see Keith hosting!" the 51-year-old Boy Erased actress shared on Instagram.
While fun outings like this may impress Lucia, it takes a lot more effort to get the attention of little Faith and Sunday. According to Kidman, their daughters have little interest in award shows and red carpet appearances.
However, Nicole's new role in Aquaman seems to have piqued their interest. In a recent interview on the Ellen DeGeneres Show, Kidman joked, "That's the only thing that gives me any credibility with them in terms of my career."