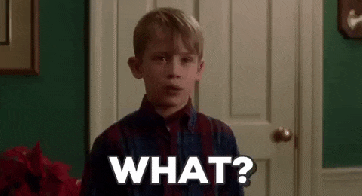 20th Century Fox Home Entertainment
In the words of Jimmy Fallon, "This is the hottest time to be Macaulay Culkin."
Yes, it certainly is the season—the holiday season. As the child star of one of the most beloved Christmas stories, Home Alone, and its sequel, 38-year-old Culkin finds himself staring back at his 10-year-old face on TV this time every year. 
That's because the 1990 movie and its sequel are on constant reruns through December. "I do get recognized more this time of year," he told Fallon on Wednesday's The Tonight Show. 
While it may be a bit strange to see your childhood self, the Home Alone reruns have served an unexpected purpose. 
"You get like a new girlfriend and she's flipping through the channels and then there's Home Alone and she's like, 'Ehh, you wanna watch it?'" he described to the late-night host. It doesn't take long for Culkin to realize what's happening. 
"You wanna watch Macaulay Culkin, don't you?" he continued. "She's like, 'Yeesss.'"
Does that actually happen? "I have indulged that and most of the time I'm just muttering my lines under my breath," Culkin revealed. 
Apparently the scenario sets the mood? As he quipped, "Whatever gets her motor running, I guess."
We just hope he orders a cheese pizza for his Netflix and chill dates.