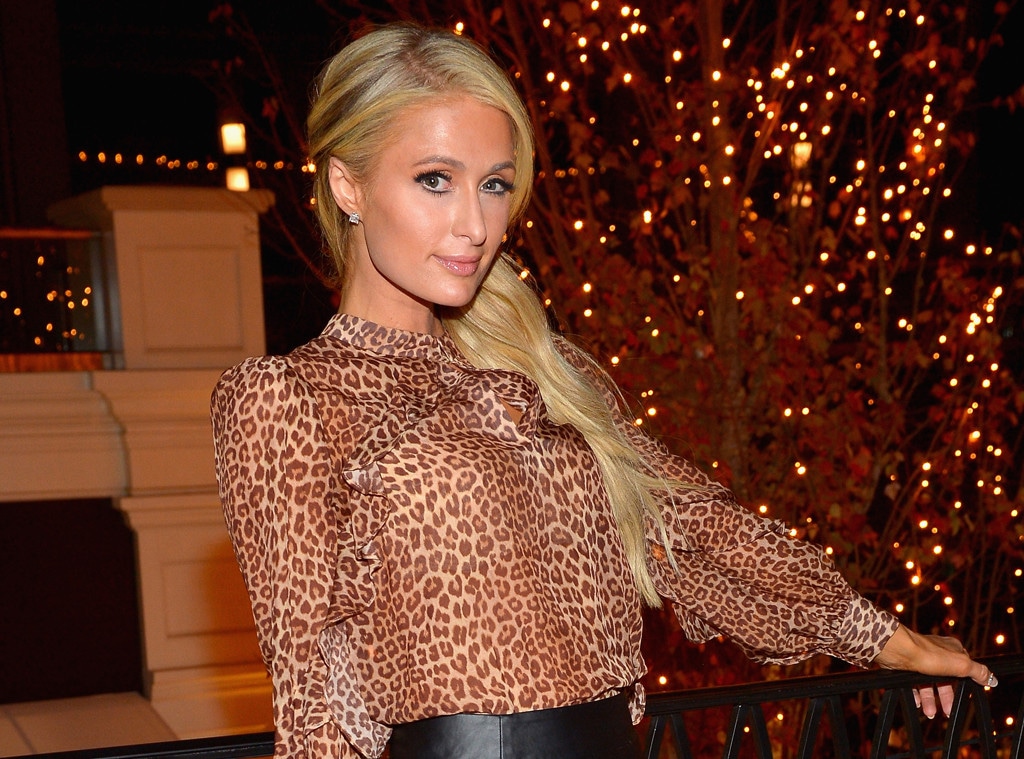 Donato Sardella/Getty Images for Rachel Zoe
If Paris Hilton is heartbroken, she hides it well.
More than a week after E! News confirmed she'd called off her wedding to Chris Zylka (after postponing it earlier this year), the hotel heiress happily posed for photographers when she attended the Rachel Zoe Holiday Resort Collection show at the Palisades Village Wednesday.
Hilton assured E! News she's doing "amazing" after her recent breakup. "I am busy being a boss-babe, running an empire. That is all I have time for," she said. "I barely have time for myself, let alone anything else." In fact, the 37-year-old said she doesn't have time to even consider getting back into the dating game. "I am not even thinking about that right now. I am literally so busy," Hilton explained. "I hardly have time to see my own family, let alone do that."
The holiday season can be hard, particularly those who are single. But Hilton hopes to be an inspiration to those who are struggling right now. "I am so happy. I just love my life," she said. "My advice is to always be happy and feel good about yourself—because life is truly too short."
(Hours earlier, the socialite broke her silence on her breakup while appearing on The Talk.)
After spending the last month traveling to promote her 24th fragrance, Hilton is ready to relax. "I've been on the Platinum Rush tour all around the world. I am so jetlagged. I have been up all day," she admitted. So, with Christmas around the corner, she's looking forward to spending quality time with her family. "My mom is obsessed with Christmas. She decorates the house; it's very decked out," she said. "We are always having dinners all the time—everyone together."
This Christmas, Hilton will return to Colorado—the same place where Zylka proposed to her with a $2.2 million ring earlier this year. "I am going to go to Aspen," she said. "We love to ski."