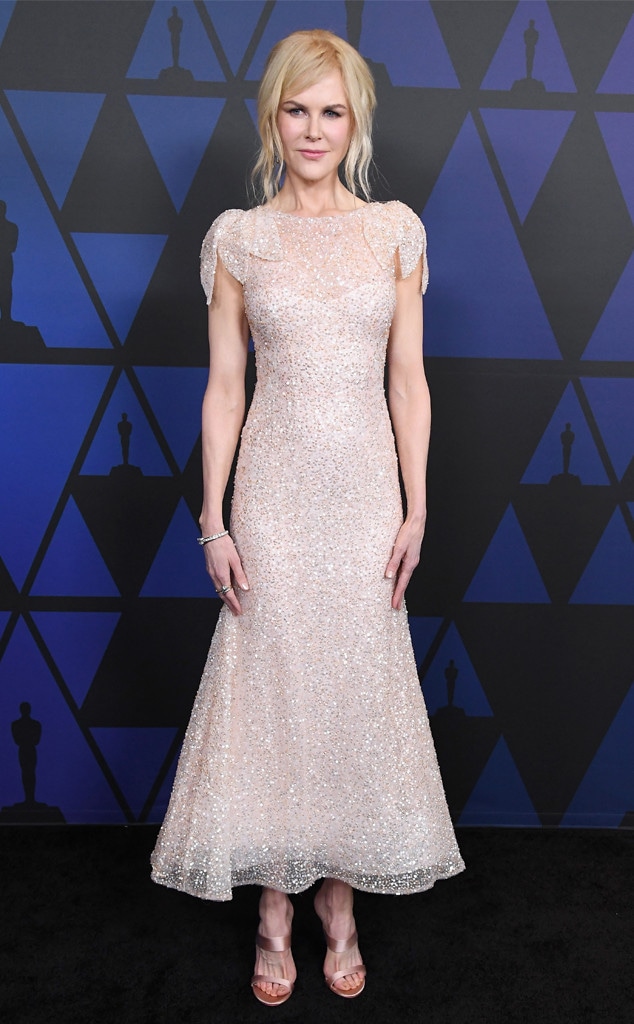 Steve Granitz/WireImage
They're called the "Honorary Oscars" for a reason.
Celebrities arrived in style at the 2018 Governors Awards in Los Angeles Sunday night for a dinner and awards show celebrating some of Hollywood's most talented names. Although the honorees of the Governors Awards were announced earlier in the summer, stars gather together a few months before the Oscars for the show. According to the award show's website, some of the highlights and best moments of the night are included in a reel at the main Academy Awards ceremony.
This year's honored recipients include Marvin Levy, Lalo Schifrin, Cicely Tyson, Kathleen Kennedy and Frank Marshall. 2017's honorees were Charles Burnett, Owen Roizman, Donald Sutherland and Agnès Varda. 
Oprah Winfrey was just one of many names to post photos and tributes from inside the show. She shared an Instagram photo of herself alongside Cicely Tyson and Shonda Rhimes. "Here at the Academy Governor's Awards celebrating Royalty! Ms.Cicely Tyson's getting a long overdue Oscar! And yes that IS THe Anita Hill standing behind chair!" she wrote. 
Many celebrities in attendance at the show Sunday night could be front-runners for at the Academy Awards in a few months. Take a look below to see some of the looks from tonight's red carpet!
Congratulations to all the honorees!