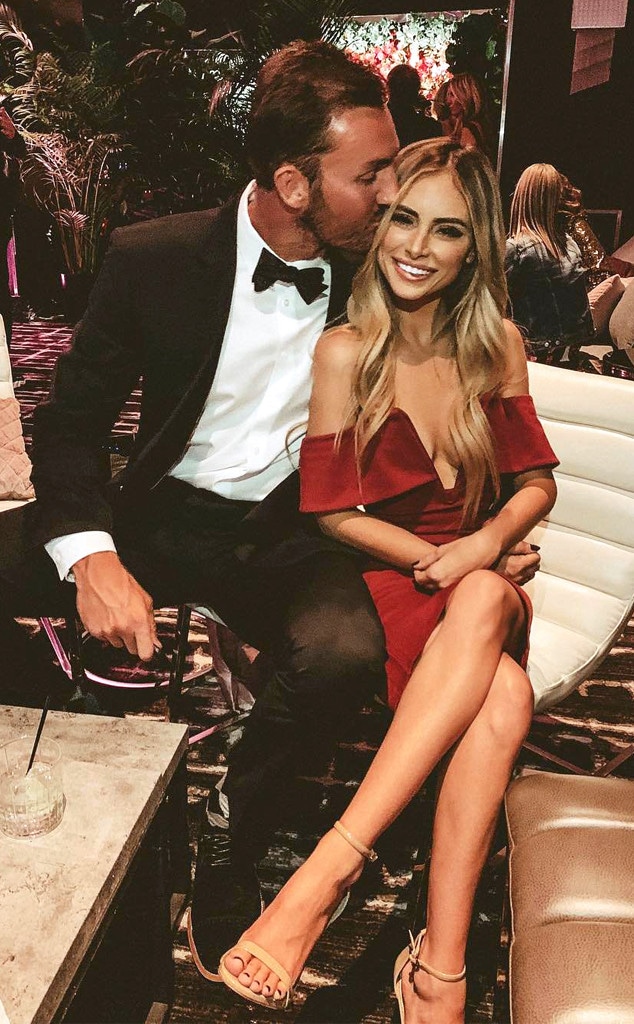 Amanda Stanton/Instagram
Amanda Stanton returned to Las Vegas two months after she was arrested for domestic violence.
The former Bachelor contestant was among many big names at the 2018 Revolve Awards in Las Vegas, including Kendall Jenner, Olivia Culpo, Teyana Taylor, Shay Mitchell and Chanel Iman. Stanton posted photos on Instagram and her Instagram story of her getting ready for the awards show and hanging out with her friends.
It appears that this was her first time back in Sin City after her brush with the law a few months prior. On Sept. 10, Las Vegas Metropolitan Police responded to a domestic violence call at around 3 a.m. Allegedly, Stanton had a physical altercation with her boyfriend Bobby Jacobs and hotel security then called police after they were notified of the situation. Before the arrest, Stanton was spending time in Vegas with fellow Bachelor contestant and winner of Ben Higgins' season, Lauren Bushnell.
One month later, on Oct., 10, the Bachelor in Paradise star pleaded not guilty to the arrest. Her next court date is Dec. 12.
A day after her arrest, Stanton's rep Steve Honig told E! News that the reality TV star was "embarrassed and ashamed" about the incident. Honig said in a statement at the time, "Amanda is a gentle, respectful person who has never gotten physical with anyone under any circumstance."
Honig explained what led to security and subsequently the police being called. "That evening she had a few drinks at a bachelorette party and when hotel security asked her and Bobby to quiet down, she got a bit rambunctious," he said. "Amanda gave Bobby what she thought was a playful shove; hotel security did their job and reported the incident to the police, who in turn did their job."
About two weeks after her arrest, Stanton addressed what happened and reminded her fans that what they see on Instagram doesn't always translate to life outside the screen. "Just because I am posting on social media doesn't mean that life is perfect," she said in an Instagram story. "I do believe that no matter what you're going through that you have to pick your feet back up… but the absolute last thing I want is for it to come across like I am sweeping things under the rug."
She then revealed that she donated $300 to Laura's House, which is a domestic violence shelter based in Orange County.