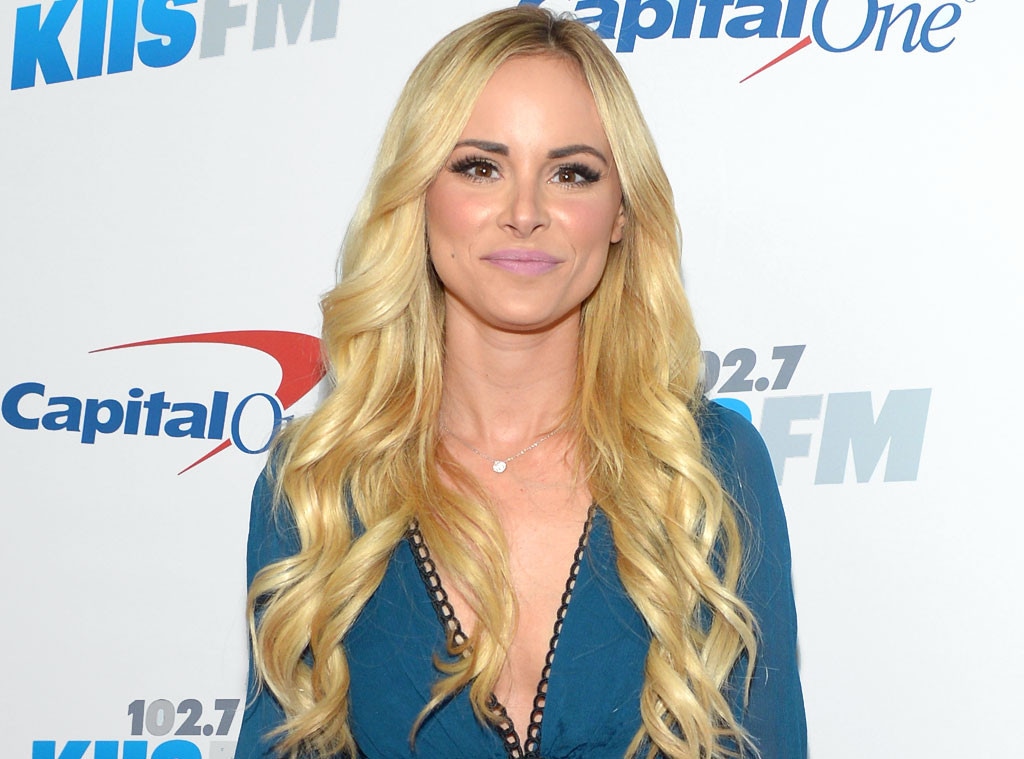 Matt Winkelmeyer/Getty Images
Amanda Stanton is busy reflecting days after she was arrested for domestic violence. 
In case you missed it, The Bachelor star was recently taken into police custody following a physical altercation with her boyfriend, Bobby Jacobs. According to authorities with the Las Vegas Metropolitan Police Department, Stanton allegedly battered Jacobs during the early morning hours of Monday, Sept. 10 inside a hotel room. 
The reality TV personality further addressed the legal drama on her Instagram Stories, assuring her 1.2 million followers that her seemingly picture-perfect persona does not always accurately reflect her reality. 
"I see so many reminders from people that things aren't always what they seem on Instagram," Amanda wrote. "It's true that it's a 'highlight reel' of our lives and as much as I strive to keep it real and be open and honest with you guys on here, there are definitely aspects of my life that I choose not to share."
She continued, "Just because I am posting on social media doesn't mean that life is perfect. I do believe that no matter what you're going through that you have to pick your feet back up… but the absolute last thing I want is for it to come across like I am sweeping things under the rug."
Stanton then promised to discuss the alleged incident when the "time and place" is right, and thanked her fans for their continued support and understanding. 
In a since-deleted post, Amanda then announced a $300 pledge to Laura's House, an Orange County, Calif. based domestic violence agency providing shelter and other services to those in need. 
As she described, "With that being said, there are issues I take very seriously. I wouldn't feel right if I didn't use [it] as an opportunity to do something positive with my platform. I donated $300 to Laura's House in OC and attached a link if you would like to donate or get involved as well!"
In breaking her silence on the arrest, Stanton's rep told E! News that Amanda felt "embarrassed" and "ashamed," but had "never gotten physical with anyone under any circumstance."
"That evening she had a few drinks at a bachelorette party and when hotel security asked her and Bobby to quiet down, she got a bit rambunctious. Amanda gave Bobby what she thought was a playful shove; hotel security did their job and reported the incident to the police, who in turn did their job," he said in a statement. 
The mother of two found fame on season 20 of The Bachelor, where she vied for the attention of Ben Higgins. She subsequently appeared on Bachelor in Paradise for two seasons, briefly dating Robby Hayes and Josh Murray.
Stanton began dating Jacobs, a professional volleyball player, several months ago.