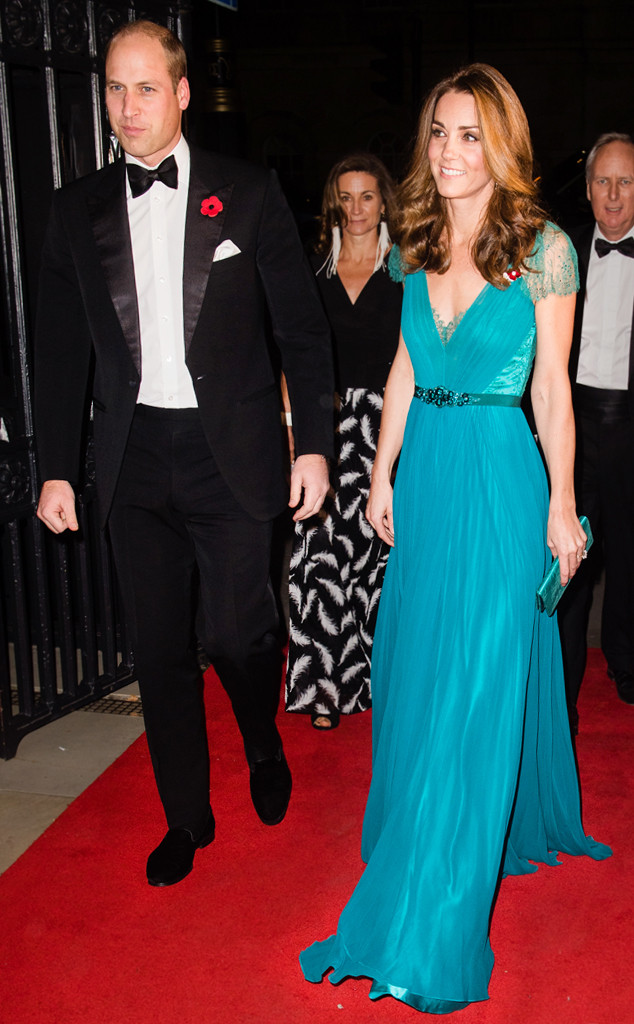 Samir Hussein/WireImage
For years, Kate Middleton was arguably the most beloved member of the royal family. Sure, Prince William was great, Queen Elizabeth II had her devoted disciples and people were always going to be interested in what Prince Harry was getting up to, particularly if that involved squiring around a new prospective princess. But in terms of undisputed star power, no one garnered more notice than Kate.
The Duchess of Cambridge upstaged her Duke at nearly every photo op and pretty much all royal news could be boiled down to one of three categories: Who designed Kate's look—and is it an outfit she's recycled from before? Is she testing out a new hairstyle—could bangs be next? And, wait, could that possibly be the hint of a baby bump?!
Then a funny thing happened. Harry decided to settle down.
Every bit as charismatic as Kate, and media trained to boot, Meghan Markle was poised and warm, had a slew of causes she was already passionate about and was a shiny new character sending royal watchers aflutter. That her official coming out party—her and Harry's breathlessly viewed May nuptials—coincided with Kate's six-month maternity leave Prince Louis only made Meghan's star shine brighter and soon it became easy to forget that there was another princess bride with a perfectly bouncy blowout and a knack for pairing designer fashions with affordable wares.