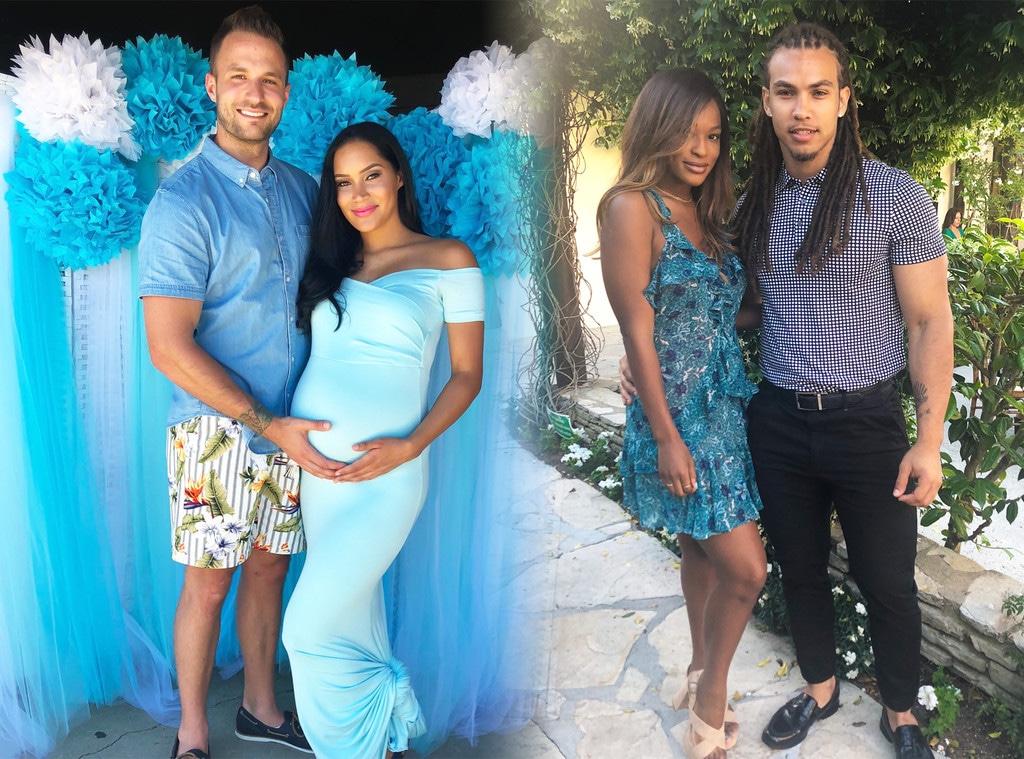 Instagram
All's fair in love and war...especially when there's $1 million at stake. 
MTV's Are You the One? wrapped its seventh season on Wednesday night, bringing to a close another season of endless inebriated head vs. heart discussions when it comes to finding love. Wait, what's that? You've never really watched AYTO? or heard of it? Well, let us tell you, you are missing out and it's worth using this off-season Bachelor time to dip a toe in the Are You the One? waters for a bit. Fair warning: they might be a little polluted. 
It's sort of like the UK's wildly popular Love Island but with a lot more booze and without the charming accents, or any modicum of decency. What we're saying is it's the ultimate guilty pleasure reality show—heavy on the guilt. 
So before we see if it actually works, let's see how this "algorithm" actually works. First, thousands of young and hot hopeful social media influencers romantics apply, with the casting department whittling that number down significantly early on in the process. Then the producers get to work, using a combination of science, matchmakers and the contestants' friends, family and exes to find the best pairings. 
"The methods came from a combo of scientifically proven compatibility testing, as well as straight matchmaking," executive producer Tiffany Williams revealed in an Entertainment Weekly interview. "The matchmakers got pretty deep into all of the contestants' past relationship history, so they would do these interviews with the contestants and their family, friends, and exes. All that information was combined and analyzed."
The matchmakers, by the way, are a licensed marriage therapist and a holistic psychologist.
Once all of the data is used to create the 11 perfect matches, the 22 contestants are placed in a house together, left to their own devices to find their perfect matches. If they are successful by the end of the season, they split $1 million dollars. Along the way, they drink, hookup, fight, go on dates, rinse, lather, repeat. 
Throughout AYTO's seven-season run, just one season has failed to win the money (though one cast had their prize money cut in half with then suffered a "black-out" aka they failed to find any perfect matches one week), and while it wasn't looking good for season seven's cast heading into last night's finale, with just two confirmed perfect matches, they pulled off a miracle. The idiots actually won the damn money!
But did they also find true love? 
That remains TBD as the reunion show airs next week and will reveal which of the couples—if any—are still together, and if any no matches have decided to throw caution (and matchmaking science) to the wind and give it a shot in the real world. 
While Are You The One? isn't exactly the classiest dating show around (Sorry, there's just no nicer way to say that), it has had some surprising success when it comes to its couples. Well, there is one interesting thing to note: One one confirmed perfect match is still together, while the rest of the pairs that met through the show are either no matches or were on different seasons completely.
Here are the couples that have managed to stay together or find love after MTV's cameras stopped rolling and the beams powered down...