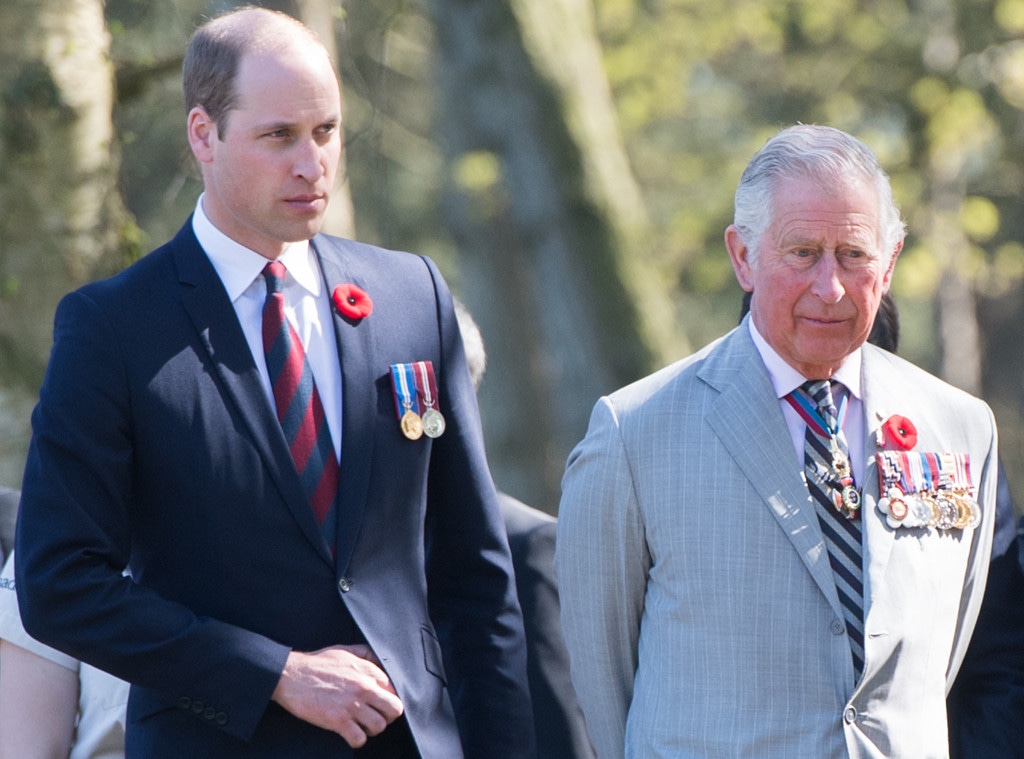 amir Hussein/WireImage
Prince William and Prince Harry want to see more of their father, Prince Charles.
In the wide-ranging documentary Prince, Son & Heir: Charles at 70, premiering tonight on BBC One, both brothers express a shared desire for Charles to spend more time at home, especially as he's getting older. "It's something I'm working on heavily. I think he does have time for it, but I would like him to have more time with the children," said William, 36, referring to his sons Prince George, 5, and Prince Louis, 6 months, and daughter Princess Charlotte, 3. "Having more time with him at home would be lovely—and being able to, you know, play around with the grandchildren. When he is there, he's brilliant, but we need him there as much as possible."
It's easy to understand why William feels that way, as he is famously close to his own grandparents, Queen Elizabeth II and Prince Philip. "Now that he's reached his 70th year, it's the perfect time to consolidate a little bit," he said of Charles, whose birthdate is Nov. 14, 1948. Like any good son, William added, "You're worried about having them around and making sure their health is OK. He's the fittest man I know, but equally, I want him to be fit until he's 95."
Even Charles' wife, Duchess Camilla Parker-Bowles, agreed that he is a great grandfather—when he's around, that is. Mentioning her four grandchildren from her previous marriage, Camilla said, "He reads Harry Potter and he can do all the different voices and I think children really appreciate that. He will get down on his knees and crawl about with them for hours, you know, making funny noises and laughing. My grandchildren adore him—absolutely adore him!"
Max Mumby/Indigo/Getty Images
To be fair, Charles expresses his love for his grandchildren in his own way. For example, the famous conservationist planted an arboretum at his Aberdeenshire home in 2013 to honor George, his first grandchild. "You can't believe how fast it has grown in the last five years," Camilla, the Duchess of Cornwall, said. "It was tiny when it was planted. You never think it is going to grow into anything at all, and the next thing you know, you're being dwarfed by it!"
Still, William would like to see Charles spending more time around Kensington Palace.
Harry, who is expecting his first child with wife Meghan Markle in the spring of 2019, also hopes his dad will find work-life balance. "He does need to slow down. This is a man who has dinner ridiculously late at night, and then goes to his desk later that night and will fall asleep on his notes—to the point where he'll wake up with a piece of paper stuck to his face! The man never stops," he explained. "When we were kids, there were bags and bags and bags of work that the office just sent to him. We could barely even get to his desk to say 'goodnight' to him."
Harry added that he hopes Charles will be able to continue his leadership role by getting "energy" from "his children and grandchildren—and hopefully more grandchildren to come."