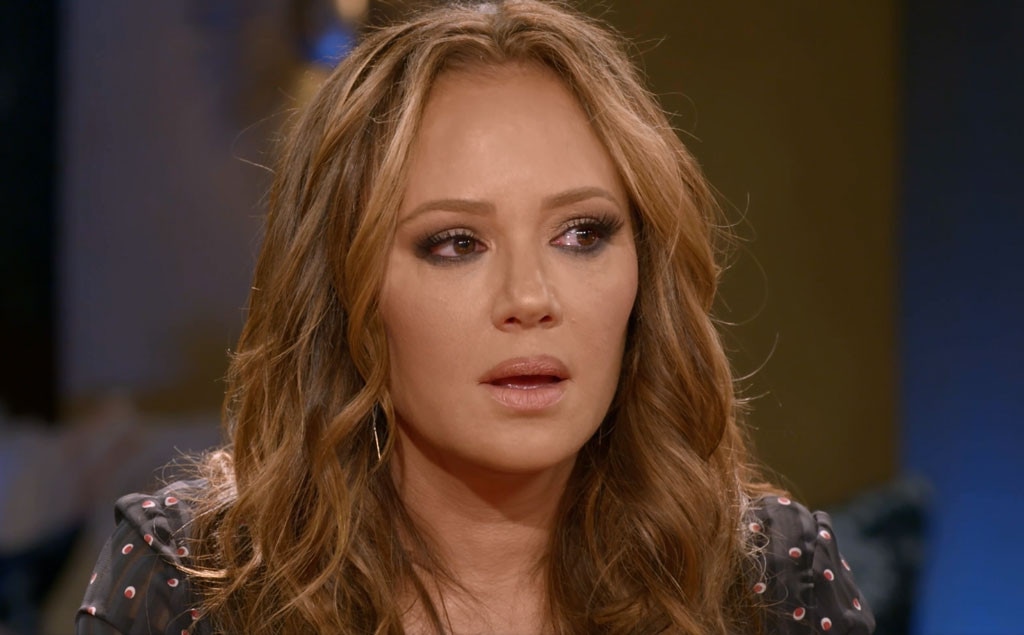 Facebook
After years of silence, Jada Pinkett Smith and Leah Remini reunited to discuss their differences.
On the latest episode of Jada's Facebook Watch series Red Table Talk, the duo sat down together to talk about their feud and rumors that Jada and Will Smith are Scientologists. The couple had been the subject of Scientology rumors for years, with speculation increasing after Jada took some courses at the church and was interested in Study Tech, one of the organization's teaching methods. She also opened a school that used Study Tech.
Jada and Leah's feud was ignited when Leah, who was a member of the church for more than 30 years until she exited in 2013, wrote about the Smiths attending a party at Tom Cruise's house in her 2015 memoir, Troublemaker: Surviving Hollywood and Scientology.
"It upset me, because I didn't understand why we had to be in your book, because you know, we really didn't have anything to do with this," Jada said to Leah. "And there were headlines about Scientology and hide-and-go-seek at Tom's and how, you know, Will and I had participated. And I was hurt, but I never said anything."
"But Jada, I wasn't even considering that you would be hurt," Leah replied. "I literally, looking back on it, I didn't even consider Jada and Will. I was going in hard on my rightness, and then I looked at it and I said, 'What responsibility do I have, can I take here, for upsetting somebody that I actually really care about?"
"And I'm sorry that I didn't consider you, because I didn't. I was so caught up in the...I don't wanna cry," Leah said as she held back tears. "I was just caught up in that pain, and the pain of others."
Catch new episodes of  Red Table Talk with Jada, Willow Smith and Adrienne Banfield-Norris every Monday at 9:00 a.m. PT / 12:00 p.m. ET.