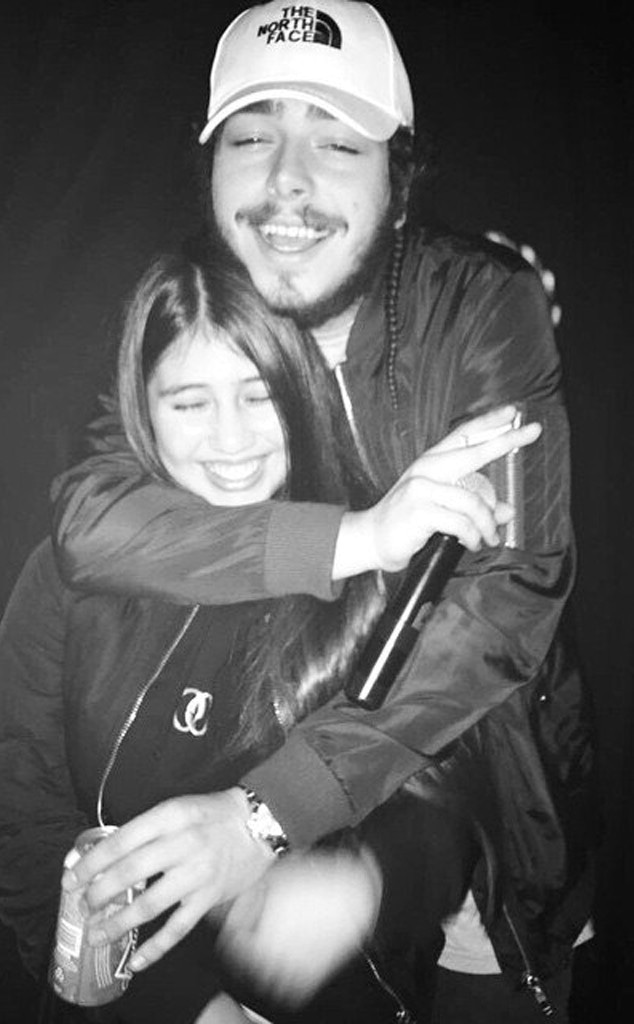 Post Malone/Instagram
Post Malone might be drinkin' Henny and trynna forget, because rumor has it he is back on the market.
According to Us Weekly, the star and his girlfriend, Ashlen Diaz, have split after three years of dating. A source told the outlet that Diaz broke up with the artist a few months ago, however, another source told them it was a mutual decision to stop seeing each other. Diaz is reportedly upset by the split, but the rapper's demanding schedule has placed a strain on their romance.
And Diaz's Instagram seemingly confirms the rumors since any photos she once had with him have been removed. Malone, on the other hand, doesn't appear to have many photos with Ashlen on social media.
In recent months there appeared to be trouble in paradise, as Post was seen cozying up to a mystery woman on a yacht. The bikini-clad female looked a lot like Ashlen, but there was much speculation about her true identity.
Courtesy of KAABOO Del Mar
However, one thing that indicates these split rumors should be taken with a grain of salt is a reported Q&A Ashlen held in Sept. On a Reddit thread, users discussed how Ashlen admitted that she and Post often "take breaks."
Post Malone himself once said that it can be difficult balancing his relationship with work responsibilities in an interview with The Breakfast Club. "It's tough having a balance, between dedicating my life to music and dedicating time for Ashlen," he explained in 2016. "It's tough because you want to get into the studio, you want to do as good music as you can, sometimes you're real busy."