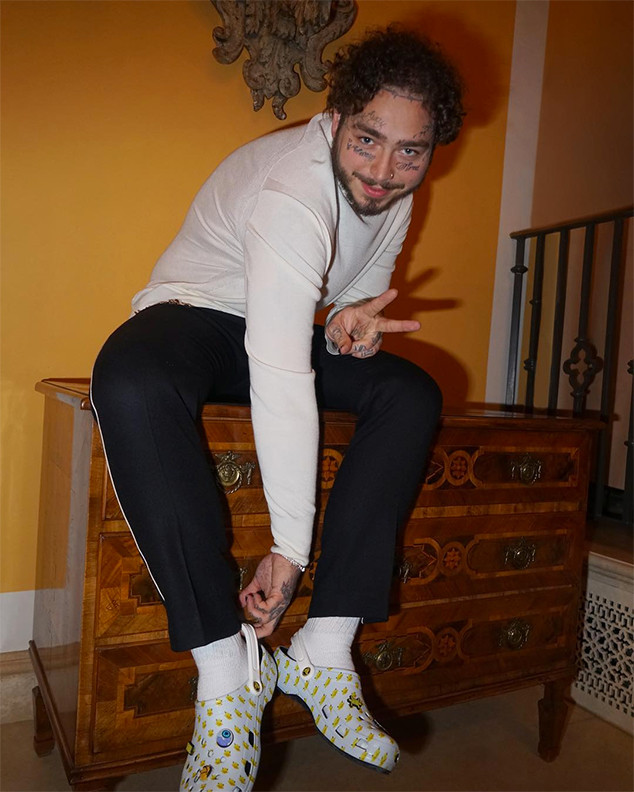 Adam DeGross / Crocs
Oh my God, Post Malone shoes.
The rapper collaborated with Crocs on a new design for its classic clog, the Post Malone x Crocs Dimitri Clog, which was released on the brand's website on Thursday. The shoes, which retail for $59.99 a pair, are white with a yellow baby devil face design and six custom-designed Jibbitz charms, including recreations of his "Stay Away" tattoo and his Posty Co.™ logo.
The collection has already sold out. Well, for mortals, that is.
"Omg I love those. How can i get some??" Madonna commented on Malone's post advertising the line.
"@madonna QUEEN, hi! DM us!" Crocs replied.