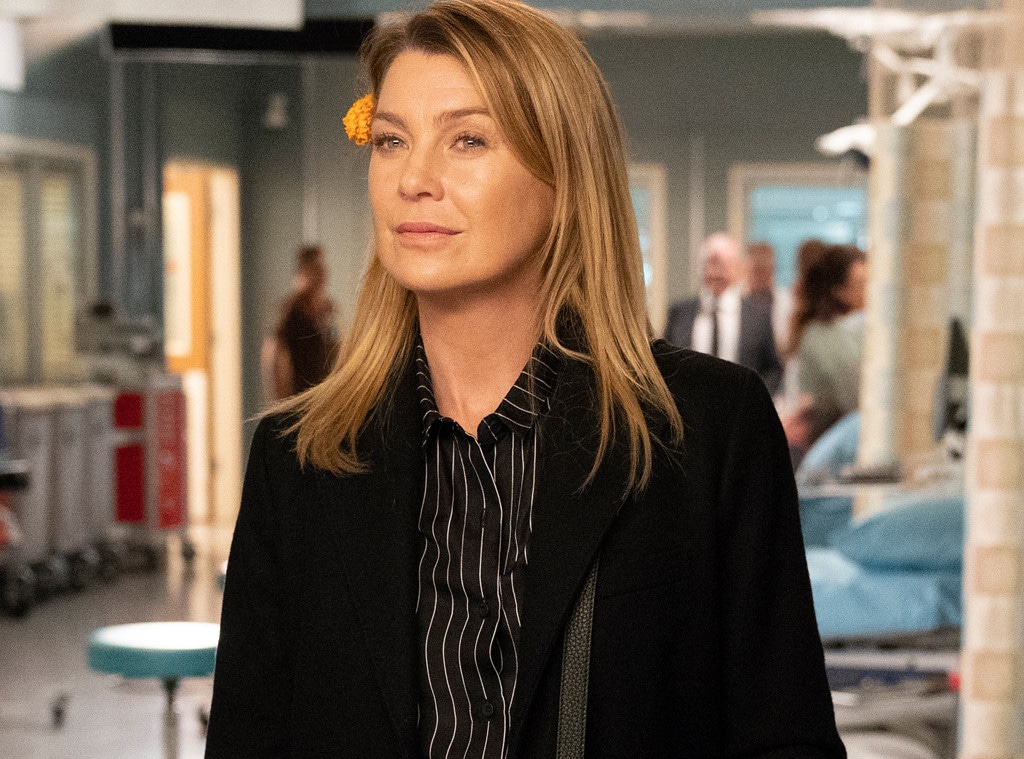 ABC
The ghosts of Grey's Anatomy's past, specifically Meredith Grey's past, came back in a shocking—and sweet—montage at the end of "Flowers Grow Out of My Grave" as Meredith (Ellen Pompeo) walked through the hospital, reminiscing about the loved ones she's lost.
The returning faces included Patrick Dempsey, T.R. Knight and Chyler Leigh, all special people who have passed away on the show. Even Doc the dog made an appearance. The sequence was planned for some time because the writers knew they'd have an episode airing on the Day of the Dead (Dia de los Muertos)
"When we got our air date, which was before we had our season planned, the writer of tonight's episode, Kiley Donovan, asked to do a Day of the Dead episode because we're actually airing on the same day. I loved the idea because after 15 seasons, it's exciting to be airing on a holiday we've never done an episode about — and because it's the holiday of the community that is being attacked in our country right now by our government and misrepresented. The holiday is delightful…I suggested Meredith's dead people come back and visit her in this episode. This was one of our first ideas at the beginning of the season," executive producer Krista Vernoff told The Hollywood Reporter. "Kiley wrote this beautiful episode and I spent weeks in post with the visual effects team actualizing that sequence."
The returning faces didn't film new scenes, it was all old footage. "We have some iconic footage that the fans will immediately recognize: That shot of Derek, the fans who have watched the show multiple times know what episode that is from. There are iconic moments and shots that we pulled from moments that actually never aired on the show — like Mark [Eric Dane] with Derek," Vernoff said.
Cut ghosts included Denny (Jeffrey Dean Morgan) and Dylan (Kyle Chandler). The only new shot footage included Doc, the dog, and Kate Burton as Ellis Grey, Meredith's mother, Vernoff told EW, noting some of the scenes included of the old cast members was from footage that never aired before.
Don't expect to see this happen again, it was a one-time occurrence for the Day of the Dead.
"The design of that scene is some people believe in life after death; some people believe that our loved ones can visit us; and some people don't believe any of that and can look at this sequence and believe that it exists in Meredith's imagination or in Meredith's memory. It's a little bit of something for everyone," Vernoff told THR.
Grey's Anatomy airs Thursdays, 8 p.m. on ABC.