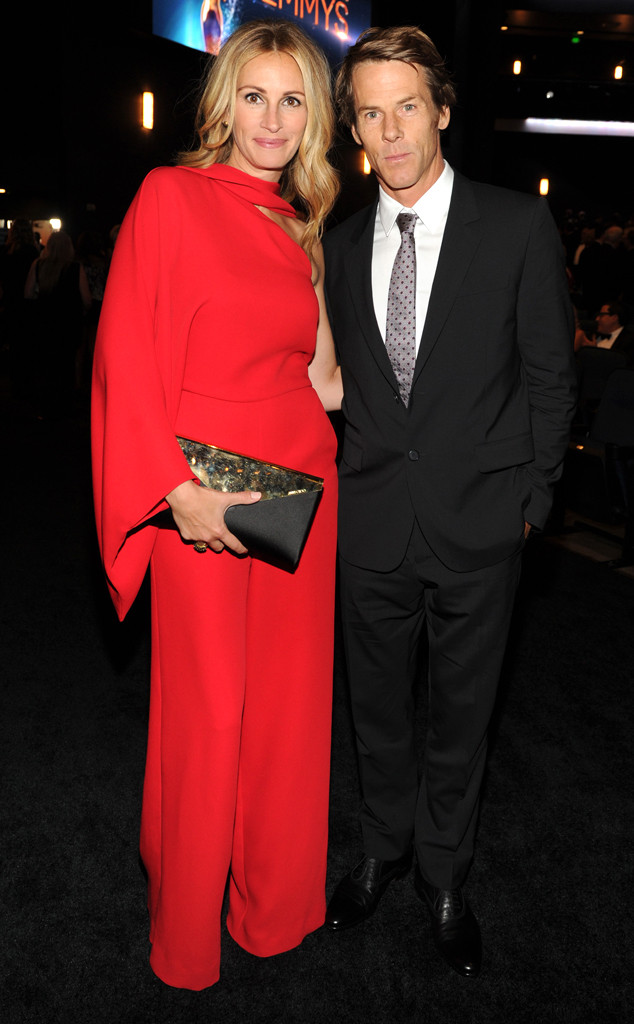 Frank Micelotta/Invision/AP/Shutterstock
Julia Roberts is getting personal.
The Homecoming actress opens up about her 16-year marriage to Danny Moder, their kids and aging in a candid new interview with Gwyneth Paltrow on the latest episode of her Goop podcast. Roberts, who tied the knot with the cinematographer in July 2002, shares kids Phinnaeus Moder, 13, Hazel Moder, 13, Henry Daniel Moder, 11, with her longtime beau. During the interview with Paltrow, Roberts says that her life changed instantly when she met Moder.
"I think that first kind of real 'seismic shift' was meeting Danny, getting married to Danny," Roberts tells Paltrow. "That was the first like, my life will never be the same in the most incredible, indescribable way."
Roberts goes on to explain why and what is was about Moder that changed her life.
"He truly, to this day, to this minute is just my favorite human," Roberts says. "I'm more interested in what he has to say or his point of view just than anybody. Really, we're so lucky in that way. We just really, really like each other and we just enjoy each other's company."
"We've been married for 16 years, we've been together for 18," the actress tells Paltrow, adding that marriage "just gets deeper" as the years go by. "It just gets deeper, it just gets more complex...you're young and you fall in love and go, 'Yeah, we're going to get married and we're going to build a house and will have kids,' and all these things that we all kind of dream of, but you don't know if you're going to like the same couch and you don't know if he is going to want to get patterned towels."
Neil Mockford/Alex Huckle/GC Images
Roberts also dishes about her frequent co-star and close pal George Clooney on the podcast, telling Paltrow, "George actually said once when we were talking about, doesn't it stink sometimes when you're just like, on a movie and everything's great, but there's like one person that just doesn't get the vibe or you know, so, we're all kind of commiserating oh yes, we've all had that experience where one person just kind of doesn't get it. They're just kind of blowing it for everything and he goes, 'Yes,' but what's great about that person is you have somebody to talk about at the end of the night when you're all having a drink before you go to bed."
She adds, "He is the sunny side up."
You can listen to the complete interview on Goop.