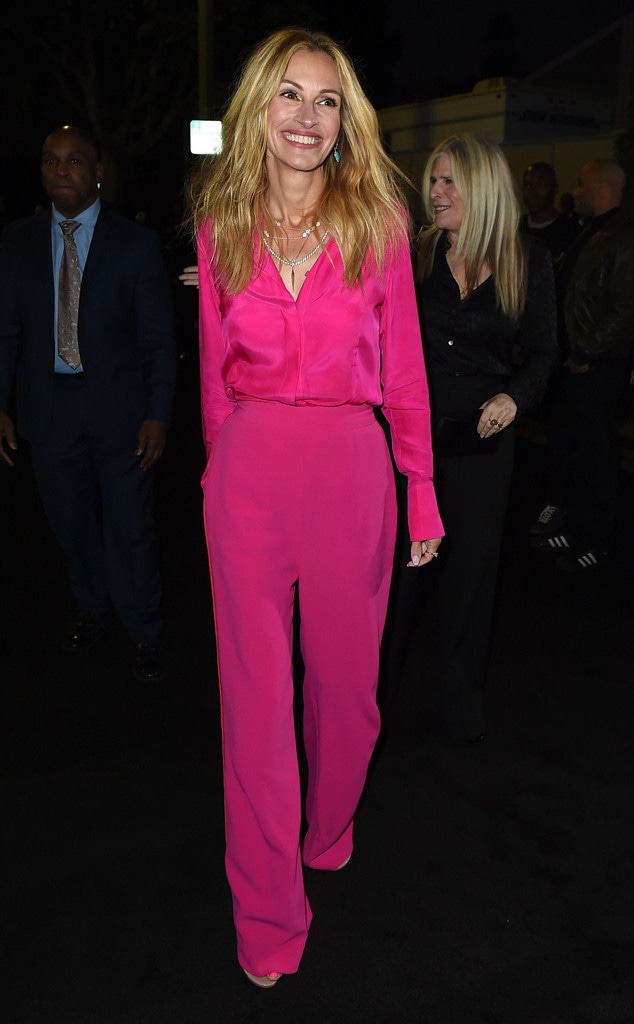 Jordan Strauss/January Images/Shutterstock
Julia Roberts is opening up about her career and the entertainment industry.
The Homecoming star speaks candidly about the "bulls--t" ageism in Hollywood, equal pay and her new Amazon series in a new interview with the i newspaper, out Friday. With just days left until Homecoming premieres, Roberts tells the outlet that the psychological thriller is "a great old-fashioned yarn set in this really modern conundrum of a morality play."
"I heard the podcast and, many months later, I got a call about getting together with Sam Esmail [Mr Robot]. We had a Facetime meeting and I fell under the spell of his unique, nerdy genius," she reveals. "He's a total treasure and I loved every minute we spent together creatively and socially."
Evan Agostini/Invision/AP
While the Oscar winner has had a long, successful career, she does acknowledge the age discrimination towards women in Hollywood.
"I think that's made-up bulls--t that at a certain age, the bell is going to ring and you are done, go on back home," she says. "It's silly and I don't think anybody buys into that. I don't think I am special. I've always been fortunate that I have always found the work I am looking for. I mean, 30 years is a long time and I am grateful and satisfied."
Roberts also discusses the fight for equal pay for women, telling the outlet, "It's an ongoing thing that we wish was more in the rear view. But every day… today I know the World Surfing League announced that they will have equal pay for their female surfers and male surfers. And Manchester United has a female team that started this year. I think there are places where people are really making those efforts in the right direction. So if it's a little bit of time, then we have to take it and be happy for it."
This in an extract from the full interview with Roberts, available to read in this Friday's issue of the i newspaper.
Homecoming premieres Nov. 2 on Prime Video.