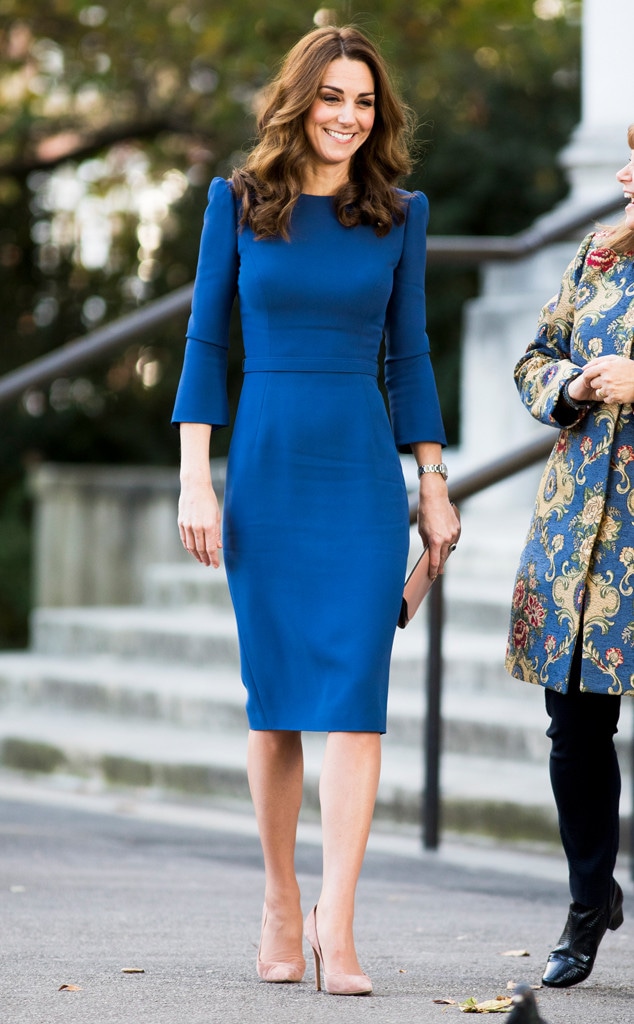 Tristan Fewings/Getty Images
Whoever says costumes are required today may want to rethink their position.
As millions of American step out with clever and unique looks for the holiday, Kate Middleton chose to keep things classy and beautiful once again as she attended a special event.
On Wednesday afternoon, the Duchess of Cambridge paid a visit to the Imperial War Museum in London where she viewed letters relating to the three brothers of her great grandmother. All of the men fought and died in World War 1.
In addition, Kate took a brief tour of the First World War Galleries where she met historians and the fellow descendant of a First World War soldier.
During her visits, the proud mother of three wore a stunning blue dress with three-quarter length sleeves. She completed her look with beige heels and a matching clutch.
Watch:
10 Times Kate Middleton Made Wearing Heels Look Easy
Speaking of heels, Kate has been wearing them for several events. And spoiler alert:  She can do anything in them!
On Tuesday, the Duchess stepped out with Prince William for a visit to Coach Core at the Basildon Sporting Village in Essex to learn more about the apprenticeship program.
During the visit, Kate picked up a racket and happily joined the indoor tennis fun in heels with a group of youngsters.
And while meeting with other royal fans, Kate received a warm hug from a fan that was immediately welcomed.
"Thank you very much," Kate shared with the woman named Janet Emery. "Hugs are very important. I keep saying that to my children."
An important reminder for fans of all ages.