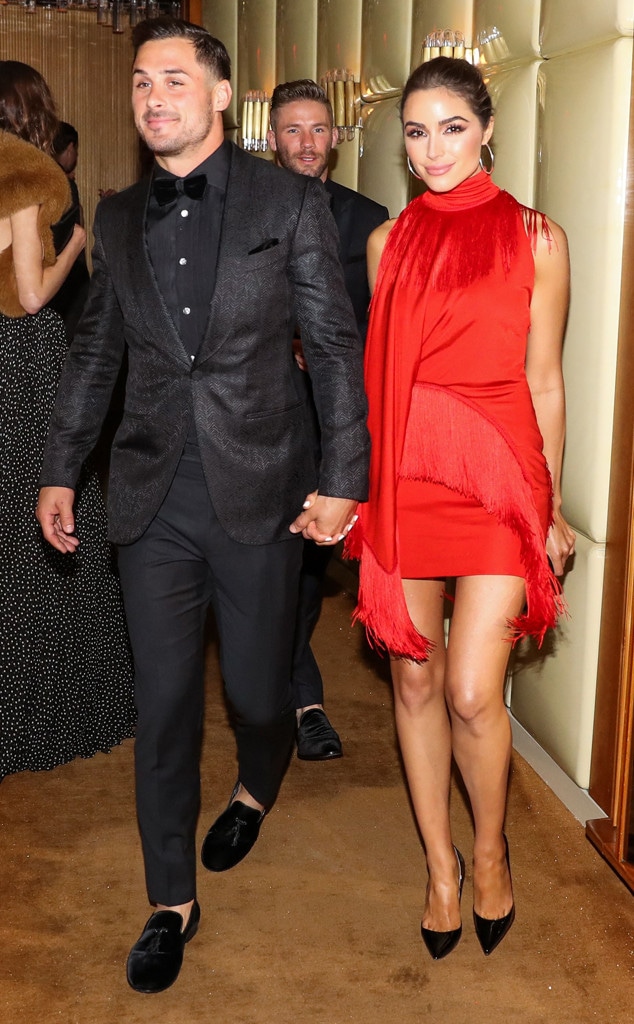 Neil Rasmus/BFA/REX/Shutterstock
Olivia Culpo's boyfriend Danny Amendola wasn't exactly showing model behavior this past weekend.
Over the weekend, the NFL star and CBS sports-journalist Bianca Peters were spotted sunbathing together in Miami Beach. In photos of the two, Danny and Bianca are seen cuddling in the ocean and intimately whispering while lounging on the beach. Meanwhile, Olivia was working on the set of the Sports Illustrated swimsuit edition.
Now, a source tells E! News, "Olivia is very disappointed and shocked about the photos that came out with Danny getting cozy with another girl."
And despite the risqué appearance of the photos, "Danny has reassured Olivia that Bianca is a longtime friend and they were just catching up," explains the insider. "He has assured her that nothing is going on between them, and that he is really happy with Olivia."
However, the source says, "Olivia is not totally buying it."
Understandably, the "status of their relationship is up in the air," says the source. However, it appears Danny's actions have not only put him in hot water with Olivia, but her friends too. The insider shares, "Everyone around her has urged her to cut ties with him... her friends think that it's best for her to move on."
To an outsider, all appears well with the model, who continues to post picturesque photos from Australia, but the source reveals she is "definitely upset." To keep her mind off of their relationship problems, the star is "focusing on her work right now and trying to keep busy."
It has only been three short months since the pair rekindled their relationship following a brief split in March. The two previously dated for two years, however Olivia's demanding work schedule proved to be a problem for the couple. Since then, the pair has tried "to be a normal couple," a source previously told E! News.