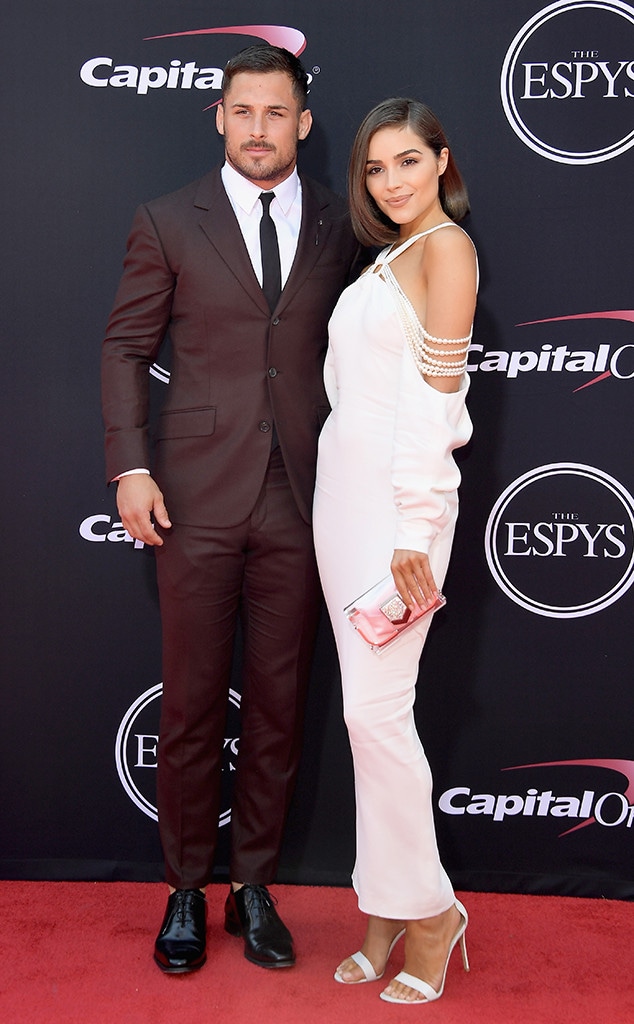 Matt Winkelmeyer/Getty Images
Distance makes the heart grow fonder... especially in the case of Olivia Culpo and Danny Amendola. 
A source tells E! News the model and NFL star officially a couple once again, three months after Olivia confirmed they had gone their separate ways. 
"Olivia and Danny are exclusively back together and are in a great place since splitting," our insider reveals. "They really needed space and to figure things out, but their paths led them to reconnect again and they're really happy." 
Just days ago, the former Miss Universe and Miami Dolphins wide receiver reignited romance rumors after popping up in Ibiza together. The source says Danny joined Olivia overseas for a "work commitment" and the pair was "inseparable" throughout the getaway. 
So what's different about their dynamic this time around? It's all about refocusing priorities and staying present in the moment. 
"They really care about each other and want to make the distance work," the source explains, referencing the Model Squad star's Southern California living sitch and Amendola's Miami training base. "Danny flew back to L.A. with Olivia and he is going to be staying with her for a bit. They are trying to be a normal couple as long as possible until Olivia flies off to her next work commitment, but she is hoping he will tag along until his season starts." 
The on-again lovebirds first went public with their relationship in February 2016, and have been by each other's side through major milestones like Danny's 2018 Super Bowl win. 
"They are working on things and are definitely talking and seeing each other often," a source previously told E! News of their relationship status. "Olivia has minor commitment issues and is very independent, making it hard for her to be in a relationship. She also travels often and is very busy with work, which is hard."
We're glad to see Olivia and Danny working things out! 
The two-week premiere event of E!'s new Fashion Week exclusive docu-series Model Squad begins Tuesday, September 4 at 8 PM ET/PT.