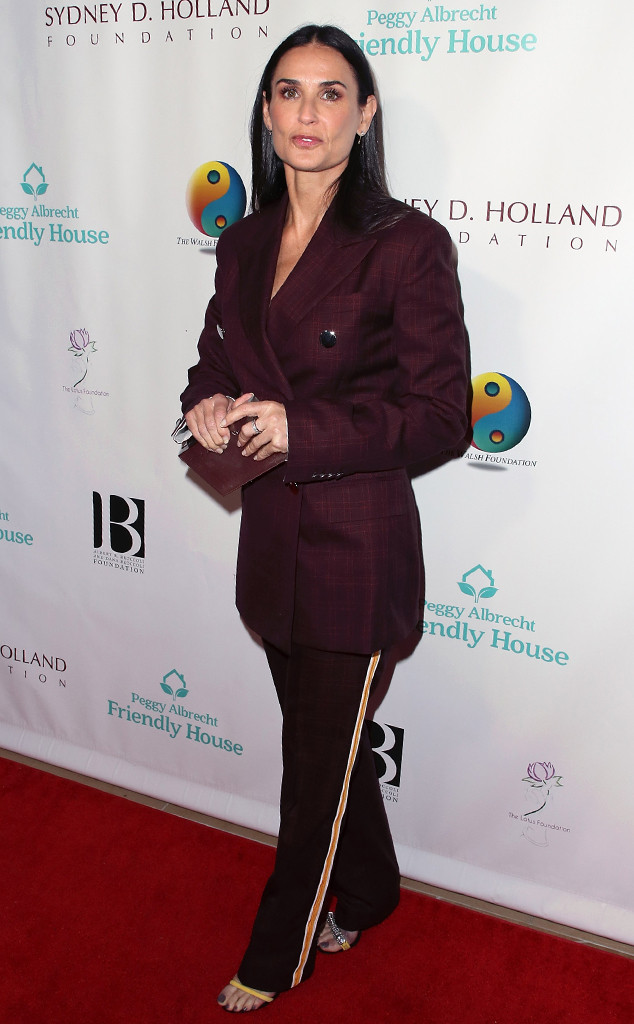 David Livingston/Getty Images
Demi Moore reflected on overcoming her earliest battles with gratitude.
The two-time Golden Globe nominee, who was honored on Saturday with the Woman of the Year Award by the Peggy Albrecht Friendly House, spoke candidly about the "self-destructive path" that could have derailed her career. Friendly House is a residential program for women recovering from substance and alcohol abuse.
"I feel like there's a defining moments in our lives that shape who we are and the direction we go and early in my career, I was spiraling down a path of real self-destruction and no matter what successes I had, I just never felt good enough," the star recalled. "I had absolutely no value for myself and this self-destructive path, it very quickly brought me to a real crisis point and it wasn't clear at the time the reason. Maybe it was divine intervention."