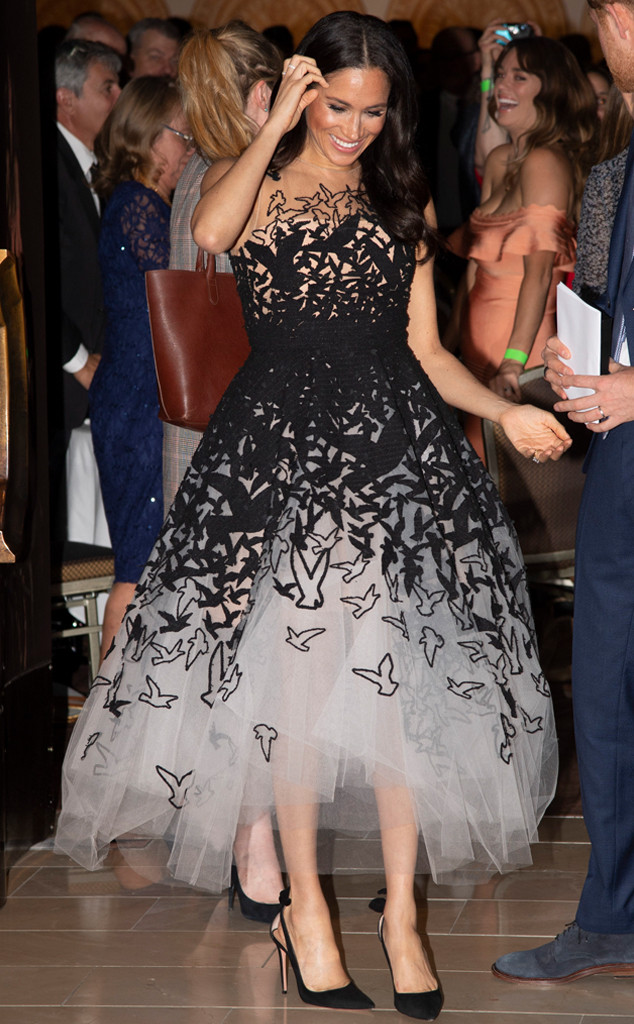 Paul Edwards/The Sun/PA Wire
Once again, Meghan Markle has upped the ante in the style department.
Known for her streamlined silhouettes and modern twists on classic pieces, the Duchess of Sussex's aesthetic has certainly taken shape in the two years since she first entered the royal family picture.
Now, in the midst of her first joint royal tour with Prince Harry, the expectant duchess has been keeping everyone on their toes as she's turned out dazzling ensembles, particularly in evening wear.
For a state dinner in Fiji, she donned a blue Safiyaa column gown ($1,431), topped off with an eye-catching cape for an added twist.
To boot, the cerulean shade matched the one in the Fijian flag. Then, there was the elegant and crisp white embellished Theia ($895) gown she donned in Tonga for a private audience with the king and queen.