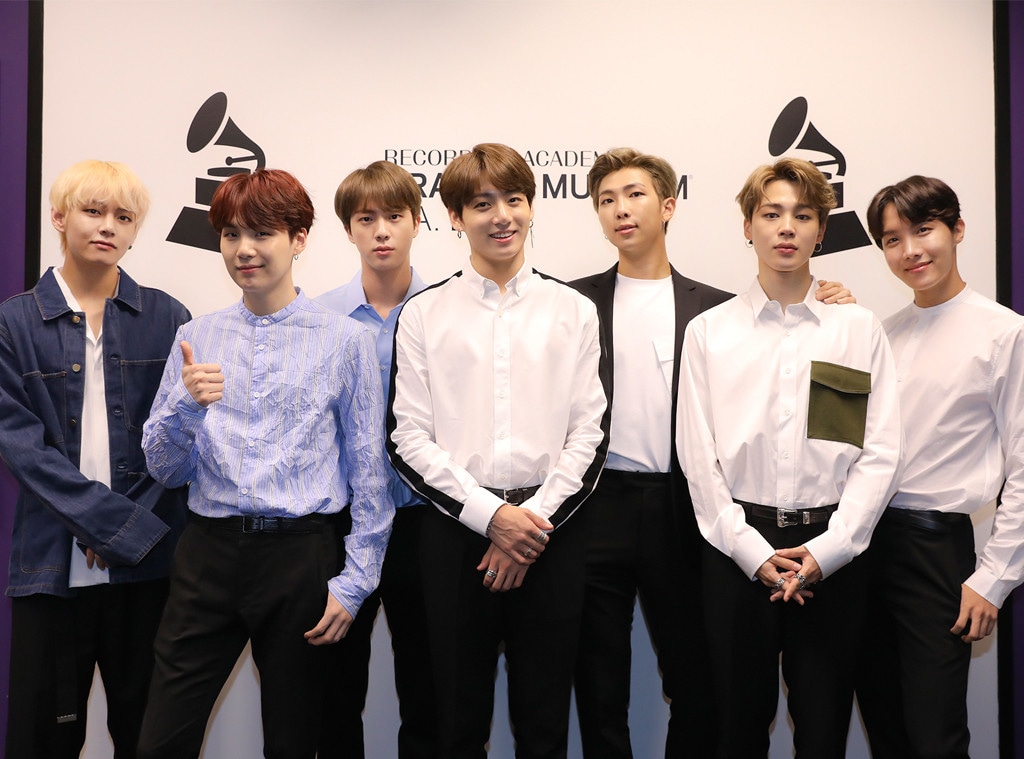 Big Hit Entertainment
BTS is posed to soar to the top of the U.S. charts with Steve Aoki at their side.
The South Korean boy band and Aoki collaborated on "Waste It On Me," the group's first full-length English song. 
Aoki has long awaited the moment he got to join the talented team in the studio. In a statement, Aoki said, "I'm so psyched to share this collaboration with one of the most exciting and inspiring group of guys I've met in the past few years."
And BTS feels the exact same way about the talented DJ. "We're happy for this meaningful and heart-felt collaboration," said BTS. "The song is just so amazing, we really enjoyed working on it. It's our first song that is entirely in English. It was refreshing and fun to record the song. We hope this would be a good present for our fans."
BTS and Steve Aoki first joined forces when they worked on the song "Mic Drop," which was inspired by President Barack Obama's mic drop at the 2016 White House Correspondents' Dinner, according to group member RM.
Aoki teased the release of his new song on Twitter on Wednesday and racked up nearly 300,000 likes in the span of 12 hours. 
It's safe to say the band, which also goes by the moniker the Bangtan Boys, is pretty popular considering it's currently nominated for Group of 2018, Social Celebrity of 2018 and Song of 2018 for "Idol" at the People's Choice Awards. 
Find out which awards BTS takes home at the 2018 People's Choice Awards when it airs live on Sunday, Nov. 11 on E!