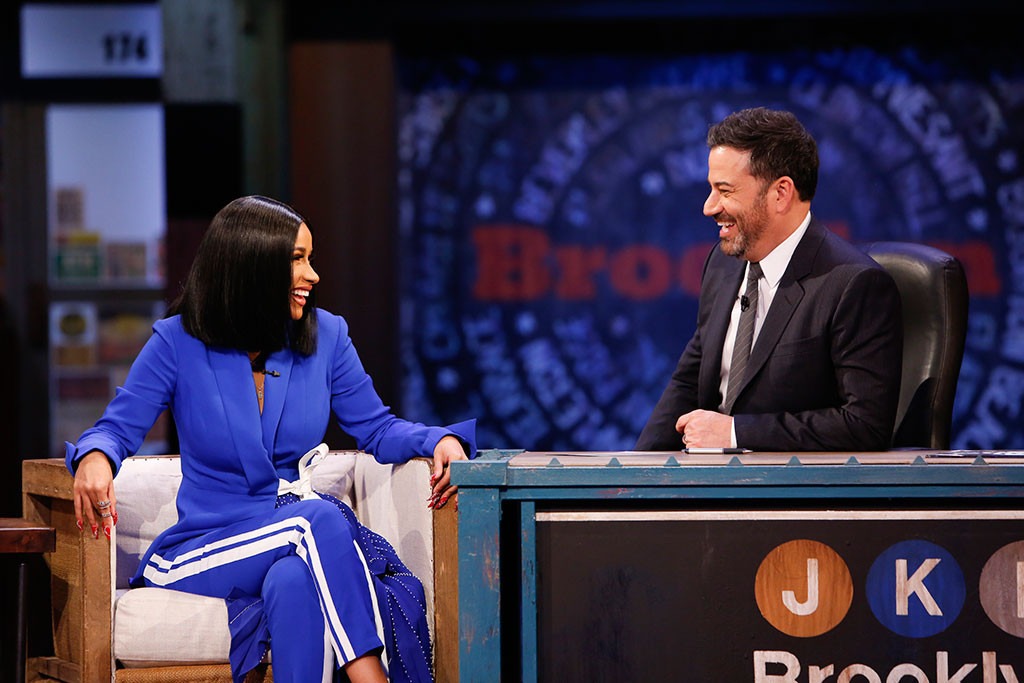 ABC/Randy Holmes
Cardi B truly is one of a kind!
So, of course the outspoken artist is a three-time finalist at the E! People's Choice Awards this year.
The rapper is a contender in three of music's biggest categories, including Female Artist of 2018, Album of 2018, and Song of 2018 for "I Like It," which is her hit collab with Bad Bunny and J Balvin.
Cardi has been dominating the charts all year and developing a fierce following along the way, so naturally the Bardi Gang came through in a big way when it came to PCAs voting this year.
We can't even blame them because Cardi's songs are so fun and catchy that we can't stop listening to them either!
Plus, the mother of one has an attitude that is equally as infectious.
After all, the acclaimed artist has also become known for the crazy quips she makes all the time.
From talk show appearances to Instagram videos and Twitter replies, Cardi sure has a way with words.
So, what better way to gear up for the A-lister's big night at the 2018 PCAs than with her most iconic Cardi quotes?
Yeah, there isn't just one, there are a ton. Like you'd expect anything less from the "I Like It" singer? We didn't think so!
We've gathered together some of the most memorable moments from the rapper over the years below, and trust us, they don't disappoint.
Even though we won't know for a few more days whether or not Cardi beat out her fellow musicians for those three big awards, right now you can take a trip down memory lane with us as we revisit some of the best things Cardi B has ever said, which is just as exciting.
Really, it'll make the time until the PCAs air live go by like that...we promise!