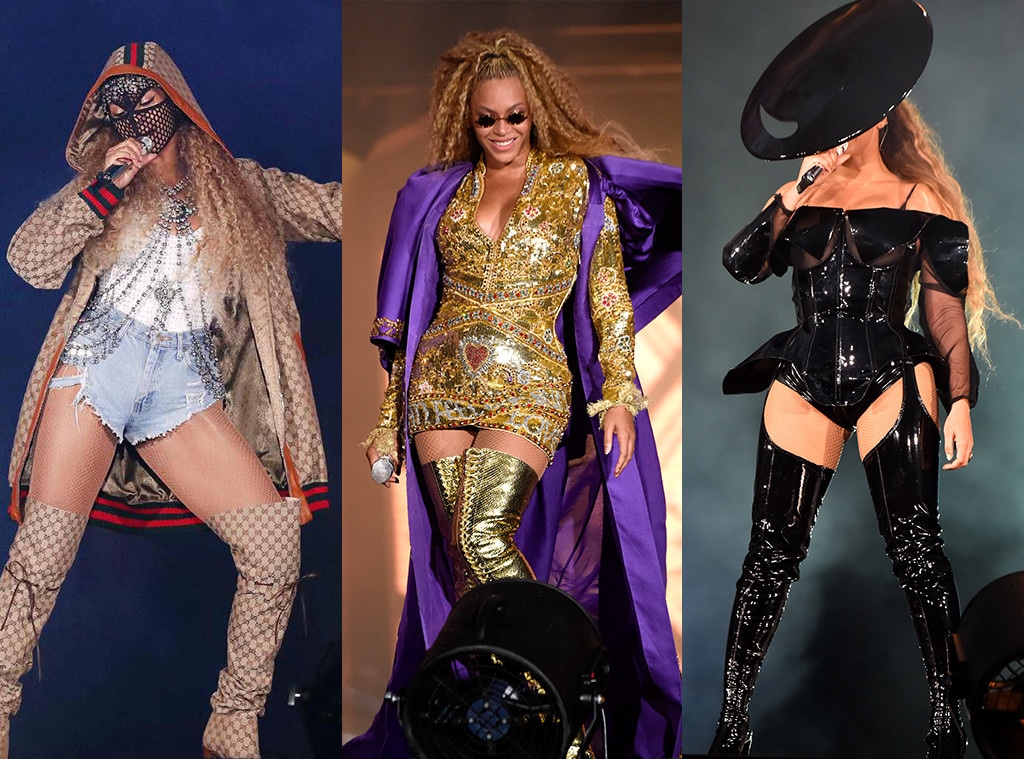 PictureGroup/REX/Shutterstock; Kevin Mazur/Getty Images for Parkwood Entertainment
Slaaaaaaaaaay!
We all know Beyoncé earned the nickname Queen Bey for a reason.
The superstar is music royalty, after all.
So, it comes as no surprise that Bey is a finalist in two different categories at this year's E! People's Choice Awards.
Beyoncé is up for Style Star of 2018 as well as Concert Tour of 2018, for her joint On the Run II Tour with husband Jay Z.
It's fitting that the music mogul is a finalist for both of these awards, considering her fierce fashion onstage is part of what makes the OTRII Tour so much freaking fun!
The legend is duking it out against other concert contenders like Taylor Swift, Britney Spears, Katy Perry, and Super Junior, but we really think her stellar style could tip the scales in her favor.
After all, Bey truly knows how to rock a look like no other!
If you didn't have a chance to see the artist in all her glory before the tour wrapped last month, we've got you covered!
From Givenchy and Gucci to Laquan and Balmain, the singer was dripping in designer creations while she strutted her stuff at stadiums across the globe.
Not to mention, each extravagant ensemble had our jaws dropping in awe with every costume change.
One moment we're watching the stunner sine in an irresistibly iridescent outfit, the next she's stopping the show in a glittery gold dress and royal purple cape...an aesthetic only fit for a queen!
Plus, we simply must single out that all-black iconic latex look. Yes, please!
The singer even rocked multiple masks and, of course, bodysuits upon bodysuits upon bodysuits throughout the legendary tour.
As you can clearly see below, Beyoncé's style alone is enough to earn her that finalist spot for the Concert Tour of 2018 category.
But will she win? You'll have to watch the 2018 PCAs on Nov. 11 to find out.
For now, bask in the glory that is the best looks from the On the Run II Tour below.