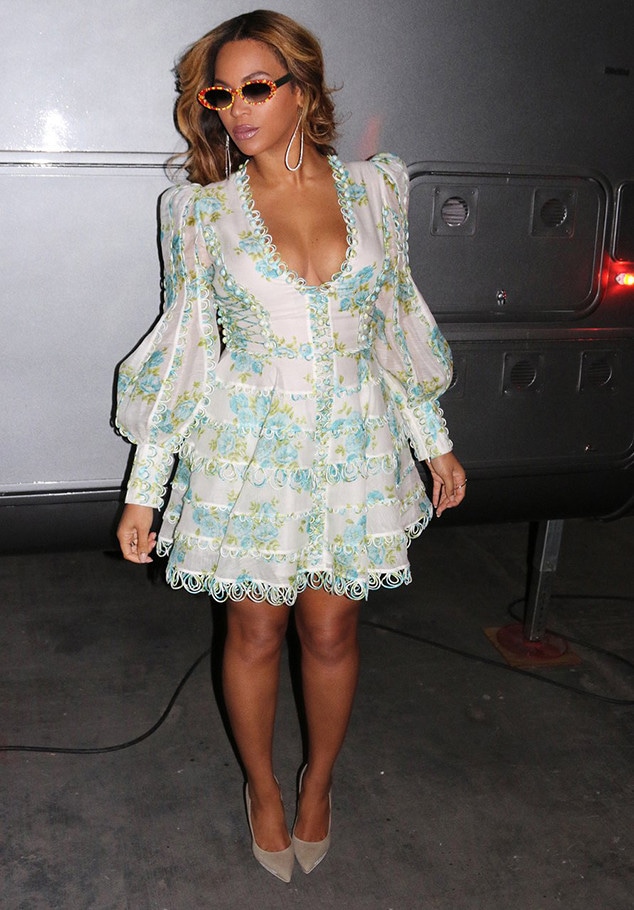 Beyonce.com
Beyoncé is a fierce singer, talented dancer, and overall wonderful performer, but one thing we might love more about her than any of those things is her style.
Yes, it sounds outrageous to say that the 37-year-old singer's fashion sense is more impressive than her albums and live shows, but her wardrobe is pretty iconic, don't you think?
Just think about the "Lemonade" singer's wardrobe on her current On the Run II Tour. Every bodysuit and sleek and glittery costume she puts on is like a piece of art and we simply cannot handle all the fierceness.
This is why it's no surprise that Beyoncé has made it into the top five finalists for 2018 E! People's Choice Awards style category. 
The Texas native will be facing off against Emma Watson, Blake Lively, Zendaya and Harry Styles for the Style Star of 2018 honor and we're pretty sure the other celebs in her category have their work cut out for them.
Kevin Mazur/Getty Images for Parkwood Entertainment
Whether it's performing at Coachella, or walking a red carpet, the former Destiny's Child singer always brings her fashion A-game.
In fact, we love her style so much that we have numerous galleries dedicated to it, because just one won't do Queen Bey justice!
Over the years, the iconic artist has slayed the style game while pregnant—her ensemble choices while pregnant with the twins was unreal—caused us all to turn around for a second look at each and every Met Gala she's attended, and managed to keep us glued to her website for outfit updates on the regular.
She might be known for her artistry, but her fashion sense is what makes us even more excited to watch Beyoncé work.
If you're a major fan of the singer's style then make sure to cast your vote for her ahead of the PCAs, which air this November on E!
To check out all the voting categories, click here.