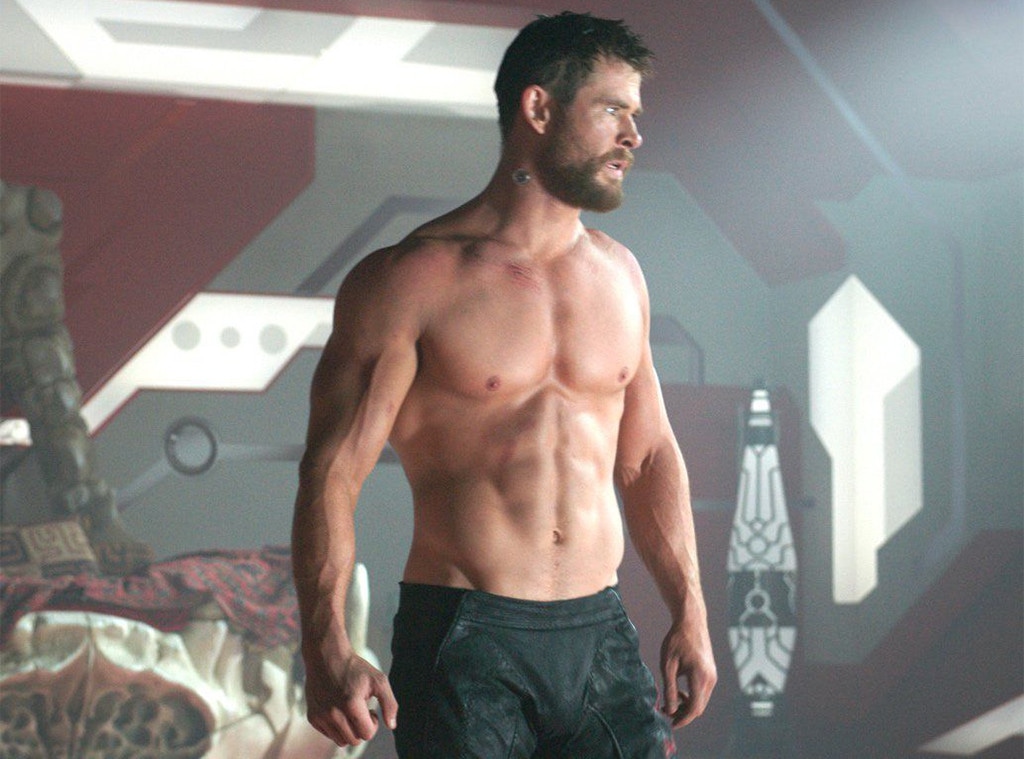 J Boland/Marvel Studios/Kobal/Shutterstock
This is why we love the E! People's Choice Awards.
Thanks to this year's ceremony, we have the perfect excuse to share with you some of the sexiest shirtless moments that Chris Hemsworth has ever gifted us.
Now you may be wondering, what do the 2018 PCAs have to do with Hemsworth baring his buff body? Well, the answer is quite simple.
Since the Aussie actor is a finalist in three different categories, we simply have to celebrate.
After racking our brains, we couldn't think of a better way to honor Hemsworth's multiple nods than with some steamy shirtless snaps. You're welcome.
The sexy star is up for Male Movie Star of 2018, and Action Movie Star of 2018 for his work in Avengers: Infinity War, as well as Drama Movie Star of 2018 for his role in 12 Strong.
That's quite the accomplishment, don't you think?
As we all know, these powerful performances aren't the only reasons we are #blessed to have Hemsworth acting in numerous movies year after year.
The A-lister isn't afraid to flaunt his fit figure for his films, in front of the paparazzi, and on social media, which is something we should be thankful for.
Since the 35-year-old actor is a finalist in three categories, it only seems fitting that we take the time to shine some spotlight on three of his best assets...his bulging biceps, his amazing abs, and his perfect pecs.
It turns out the most effective way to do so is to celebrate his best shirtless shots. Don't blame us! That's just logic.
Besides, since voting for the 2018 PCAs has already closed, this is the next best way to show Hemsworth some love!
Check out Hemsworth's steamiest shirtless photos below, and tune into the 2018 People's Choice Awards this month to see if he takes home a few trophies.