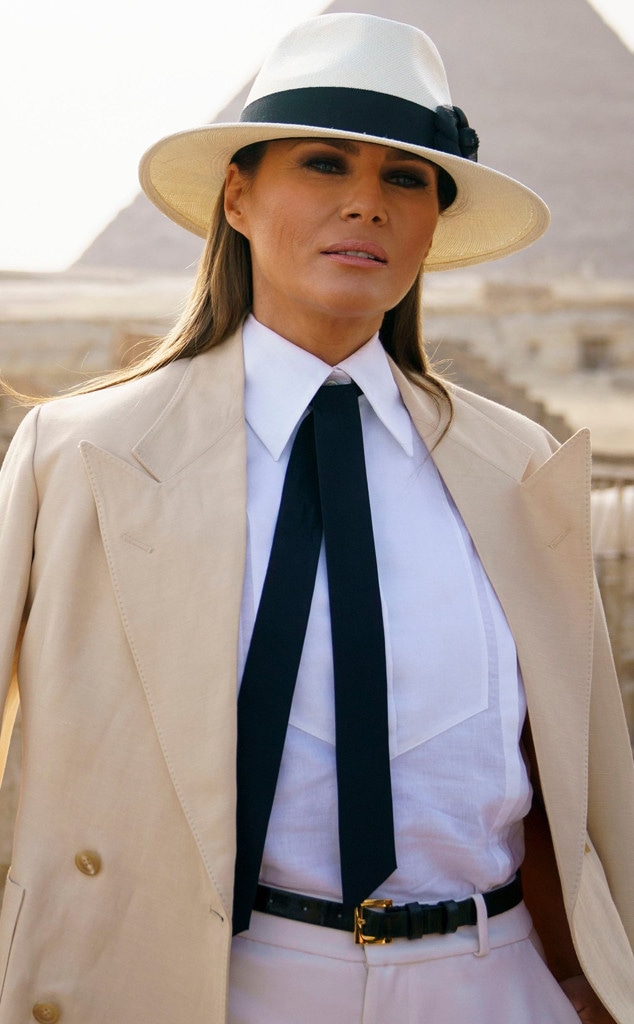 Carolyn Kaster/AP/REX/Shutterstock
Melania Trump is opening up about her time in the White House and her Be Best initiative, which focuses on cyberbullying.
The First Lady of the United States sits down for a rare interview with correspondent Tom Llamas for the ABC News special "Being Melania -- The First Lady," airing Friday, in which she explains why bullying is such an important topic for her initiative to focus on.
"I could say I'm the most bullied person on the world...one of them, if you really see what people are saying about me," Melania says in a preview clip from the interview. "That's why my Be Best initiative is focusing on social media and online behavior."
Melania adds, "We need to educate the children of social emotional behavior, so when they grow up they know how to deal with those issues."
The First Lady also talks about her husband, President Donald Trump, and his administration during the sit-down interview, admitting that he's had people she didn't trust on his team.
"Yes...I let him know," Melania confirms, later adding that "yes" she thinks there still are people in his administration that he can't trust.
When asked about her husband running for re-election, Melania shares, "I believe that my husband is doing an incredible job for this nation and I want the American people to have success, so whatever he will decide I will support him."
But is she looking forward to it?
"I'm enjoying it," she says. "I really love to live in the Washington and in the White House and, yes, I'm enjoying it."
It was just yesterday that another preview clip from the interview was released, in which Melania talked about the #MeToo movement.
"Do you think men in the news that have been accused of sexual assault, sexual harassment have been treated unfairly?" Llamas asked.
"We need to have a really hard evidence that if you're accused of something—show the evidence," Melania replied. She later added, "I do stand with women. But we need to show the evidence. You cannot just say to somebody I was sexually assaulted or you did that to me or...because sometimes the media goes too far and the way they portray some stories—it's not correct. It's not right."
The ABC News special "Being Melania -- The First Lady" airs Friday, Oct. 12 at 10 p.m.