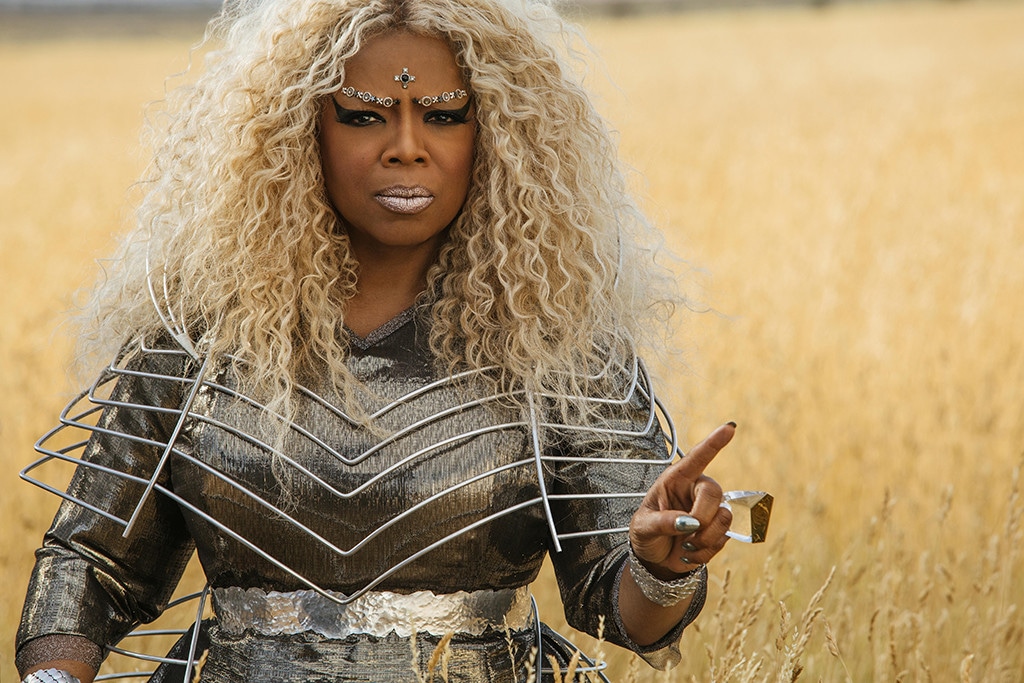 Atsushi Nishijima/Disney Enterprises, Inc.
Remember your favorite childhood movies? Well, now you can recapture some of your youth by checking out the fun and inspiring Family Movie of 2018 finalists for the E! People's Choice Awards.
From animated superheroes to the rise of Christian musical group, each finalist brings their own unique tale to the big screen, but what they have all in common is the awe and wonderment that the audiences feel when leaving the theaters.
Each of these films remind of us of all joy we felt when watching movies as a kid and let's be honest we could all use a little joy from family-fun films every now and then.
Incredibles 2, A Wrinkle in Time, Hotel Transylvania 3: Summer Vacation, I Can Only Imagine and Christopher Robin are all vying to become your choice for Family Movie of 2018. Check out all the details about these films below and get ready to feel like a kid once again.
With only a few days left before voting ends for the People's Choice Awards—on Friday, Oct. 19—you don't want to miss your chance to have your voice heard.
Seriously, what are your waiting for? It's time to vote!
Incredibles 2
Release Date: June 15, 2018
Starring: Craig T. Nelson, Holly Hunter and Sarah Vowell.
Plot: Fans were clamoring for the return of the Incredibles and finally this June their prayers were answered. This time around Bob Parr aka Mr. Incredible (voiced by Nelson) is left to care for the kids while his wife, the one and only Elastigirl (voiced by Hunter), is sent on mission without him. Elastigirl struggles with her role of trying to rehabilitate the public image of Supers while dealing with a new supervillain, Screenslaver. Meanwhile, Mr. Incredible isn't finding home life any easier as baby Jack-Jack is learning to handle his own emerging powers.
A Wrinkle in Time
Release Date: March 9, 2018
Starring: Oprah Winfrey, Reese Witherspoon, Mindy Kaling, Storm Reid, Chris Pine and Zach Galifianakis.
Plot: After the disappearance of her father and the discovery of a new form of space travel, Meg (Reid), along with her brother and friend, join three magical beings—Mrs. Whatsit (Witherspoon), Mrs. Who (Kaling) and Mrs. Which (Winfrey)—to travel across the universe to help rescue her father from evil. The film is based on the Madeleine L'Engle's novel of the same name.
Sony Pictures Entertainment
Hotel Transylvania 3: Summer Vacation
Release Date: July 13, 2018
Starring:  Adam Sandler, Andy Samberg and Selena Gomez.
Plot: All abroad the Monster Cruise Ship! The Dracula Pack believe they are on a luxury liner for sea-loving monsters, but they realize that the boat is actually being commandeered by the monster-hating Van Helsing family in this animated film. Even worse, Dracula (Sandler) has fallen for Ericka (Kathryn Hahn), the captain of the ship and descent of the Van Helsing family. Now, their summer vacation plans are being flipped upside down as they go up against their arch nemesis at sea.
Lionsgate/Roadside Attractions
I Can Only Imagine
Release Date: March 16, 2018
Starring: J. Michael Finley, Madeline Carroll and Dennis Quaid.
Plot: Based on a true story, Bart Millard (Finley) leaves home to pursue his musical aspirations and ends up meeting the group, MercyMe. They join together to play to youth camps and Christian organizations but he leaves the group after he struggles in front of music executives. After eventually rejoining the band, he creates the song, "I Can Only Imagine" which has gone to go triple platinum and inspire millions making MercyMe one of the biggest Christian bands of all time.  
Christopher Robin
Release Date: August 3, 2018
Starring: Ewan McGregor and Hayley Atwell.
Plot: Christopher Robin (McGregor) is trying to be an ordinary man and focus on his white collar job when he encounters his old friend, Winnie the Pooh. Pooh and his pals Piglet, Eeyore and Tigger venture from the Hundred Acre Wood to London to help Christopher Robin rediscover all the joys that life has to offer. This live action film was inspired by the A. A. Milne and E. H. Shepard's classic, Winnie The Pooh.
Don't miss your chance to vote before the Friday, Oct. 19 deadline and watch the People's Choice Awards airing live on E! on Sunday, Nov. 11.