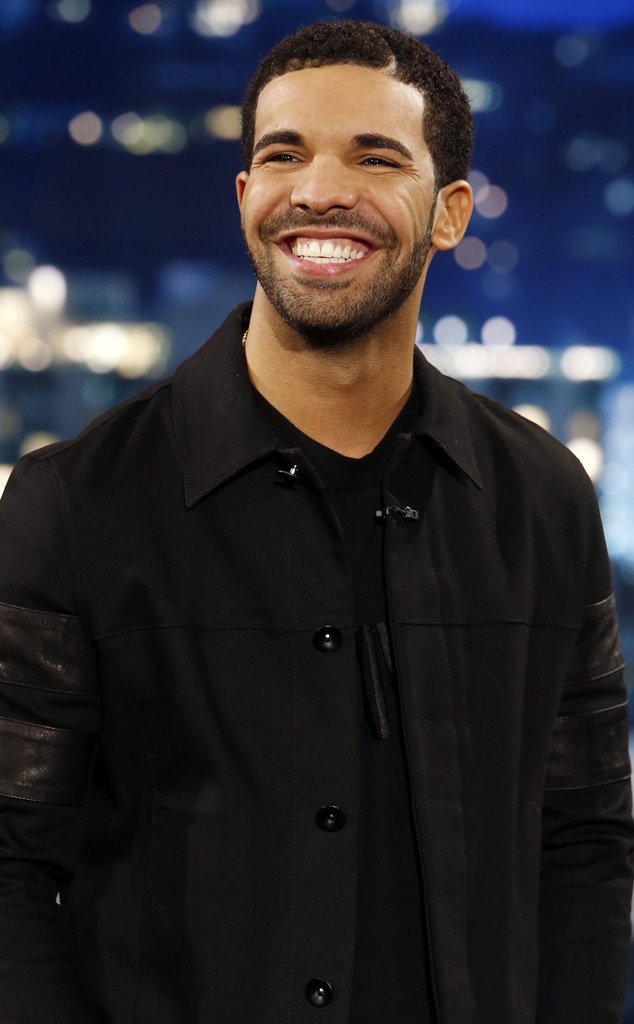 ABC/Randy Holmes
If you're reading this, it's not too late to learn about Drake's most candid lyrics.
In the many years since the artist transitioned from actor to rapper, he has put out chart-topping hits one after another and continues to do so. He has won three Grammy awards since 2010 and is nominated for five individual 2019 Grammys—for Record of the Year, Song of the Year, Best Rap Performance and Best Rap Song, plus Album of the Year for Scorpion, which features a shocking confession.
With the success comes fame, fortune and feuds, which inevitably inspires Drake's next hit song. The artist has addressed countless controversies and potential romances in his lyrics, like his short-lived romance with Jennifer Lopez and the rumored hook-up with Bella Hadid. Not to mention, the diss tracks he released in response to Pusha T's controversial statements about Drake's personal life.
To see his most candid, controversial and memorable lyrics ahead of Tuesday night's American Music Awards, continue reading our in-depth analysis below. 
That Time Drake Confessed to Being a Dad:
As his and Pusha T's diss track feud waged on, rumors about Drake potentially having a son began swirling around after Pusha slammed the artist for being a "deadbeat" dad. Initially, the rapper let it slide, but when he released Scorpion in June, he explained the real reason why he never went public with the news of having a son. 
"I wasn't hidin' my kid from the world/I was hidin' the world from my kid/From empty souls who just wake up and look to debate/Until you starin' at your seed, you can never relate," he raps in "Emotionless."
Other songs make reference to the baby, but "March 14" details how Drake came to terms with becoming a father after getting the results from a paternity test. He says, "Yesterday morning was crazy/I had to come to terms with the fact that it's not a maybe/That shit is in stone, sealed and signed/She not my lover like Billie Jean but the kid is mine."
The emotional lyrics explain Drake's remorse for not listening to his mother's warning that "all it takes is one time," but that regardless of his mistakes he wants to be a good father. "Realize I got to think for two now, I gotta make it, I better make it/I promise if I'm not dead then I'm dedicated/This the first positive DNA we ever celebrated," he raps. 
His Alleged Feud With Kanye West: 
Drake's beef may be with Pusha T, but that doesn't mean Kanye West didn't play a part in his ongoing fight with the rapper. In one of his diss tracks, Drake calls out Kanye for not giving him due payment for the publicity he gave West's album, and seemingly claims he is due credit for work on "Father Stretch My Hands." He raps, "So if you rebuke me for workin' with someone else on a couple of V's/What do you really think of the n---a that's makin' your beats? / I've done things for him I thought that he never would need / Father had to stretch his hands out and get it from me."
Drake adds, "Tell 'Ye, 'We got a invoice comin' to you' / Considerin' that we just sold another 20 for you." 
It was reportedly this track that led to Pusha releasing "The Story of Adidon," which revealed Drake's romance with Sophie Brussaux led to the birth of his son.
Kanye later apologized to Drake on Twitter by tweeting a series of explanations for his behavior. "There should have been no songs with my involvement that had any negative energy towards you," he tweeted.
On His Short-Lived Romance With J.Lo:
Fans might recall the rapper and Jenny From The Block dated last year, which feels like a lifetime ago. As surprising as the romance was, it led to some pretty iconic lyrics on the track "Diplomatic Immunity." He raps, "2010 was when I lost my halo / 2017 I lost a J. Lo / A Rotterdam trip had me on front page, though."
Leading up to his dinner with a woman in The Netherlands, the rapper and Lopez were seemingly going strong, but apparently the romance fizzled out. She later started dating former baseball player Alex Rodriguez and has made no mention of a relationship with Drake, except for a cheeky reference during a show on her Las Vegas residency. During a performance, Drake's "Hotline Bling" came on and prompted Lopez to say,"Huh, bootycall," before continuing the show. Ouch!
The 2019 Grammys will air live on CBS from Los Angeles' Staples Center STAPLES Center on Sunday, Feb. 10, 2019 at 8 p.m. ET/5 p.m. PT.
Watch E! News Sunday, Feb. 10, for E!'s Live From the Red Carpet 2019 Grammy Awards special.