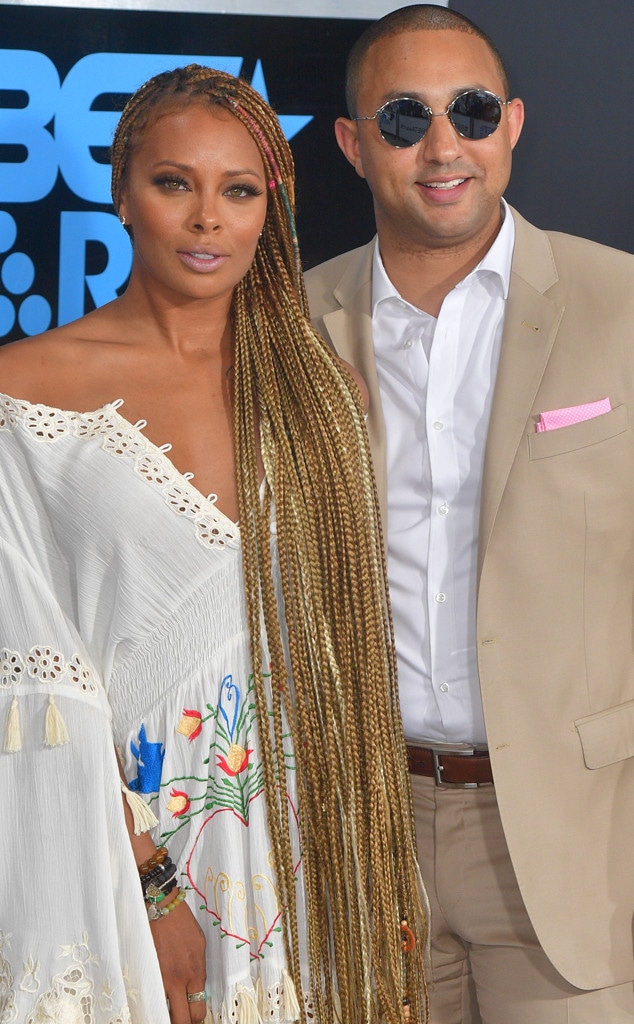 Prince Williams/Wireimage
Eva Marcille is a married woman!
Sources confirm to E! News that The Real Housewives of Atlanta newcomer exchanged "I Do's" with Michael Sterling on Sunday in Atlanta.
Marcille's wedding planner also posted a picture on her Instagram story and wrote, "We did it guys!!" 
The newlyweds have both been posting photos on social media ahead of their special day. On Saturday, Marcille couldn't contain her excitement in one Instagram photo of the two of them. She wrote, "Mine all mine, One more day until 10.7.18 I love you Michael Sterling and I can't wait!!!!"
She wrote in yet another picture of him kissing her on the cheek, "I can't wait to marry you."
Last week, Sterling posted on social media for the first time in a few weeks to document a major body transformation. The lawyer credited his friend for inspiring him to want to change his lifestyle and lose weight. Sterling revealed he had 6 a.m. workouts multiple times a week and that he "put in the work" to get back on track. "I am grateful," he wrote.
Fellow Real Housewife star Shamari Devoe  attended the wedding as well.
The happy couple got engaged late last year when Marcille got an extra special Christmas present in 2017: an engagement ring. The Housewives star posted a photo of herself holding up her hand to her face with the beautiful diamond ring on full display.
It's been a busy few months for the newlyweds. In April, the America's Next Top Model winner gave birth to a baby boy named Michael on April 13. It's their first child together. In January, Marcille talked to E! News about her baby and wedding plans. She told E! News she was "super excited" to have her baby, but then after a month or so, she would "go full on maniac getting my body back together."
The reality TV star is also mother to her 4-year-old daughter Marley Rae, who she had with her ex, Kevin McCall. Marcille told E! News in January how her daughter was feeling about getting another sibling. "I have a little girl now and I asked her, when I found out I was pregnant, 'Would you like a little brother or sister?' And she said, 'You know what mom? I would like a baby brother.' I didn't expect her to choose but she had an opinion! So she's super excited."
The model has shared a number of photos on Instagram of her two children smiling together either while cuddling or out and about.
The Real Housewives is known to have quite a real amount of drama, but Marcille tries to stay away from it. She told E! News how she manages to tune out the trivial matters. "Life is a lot of drama. I don't have a take because I don't invest in it. It can be very nasty. I don't major in the minor," she said. "I have a lot more on my plate than to worry about people's perceptions of each other. It's so trivial to me."
Mitchell is a federal prosecutor and ran for mayor of Atlanta in 2017, but dropped out of the race.
Congrats on the wedding, Eva and Michael!