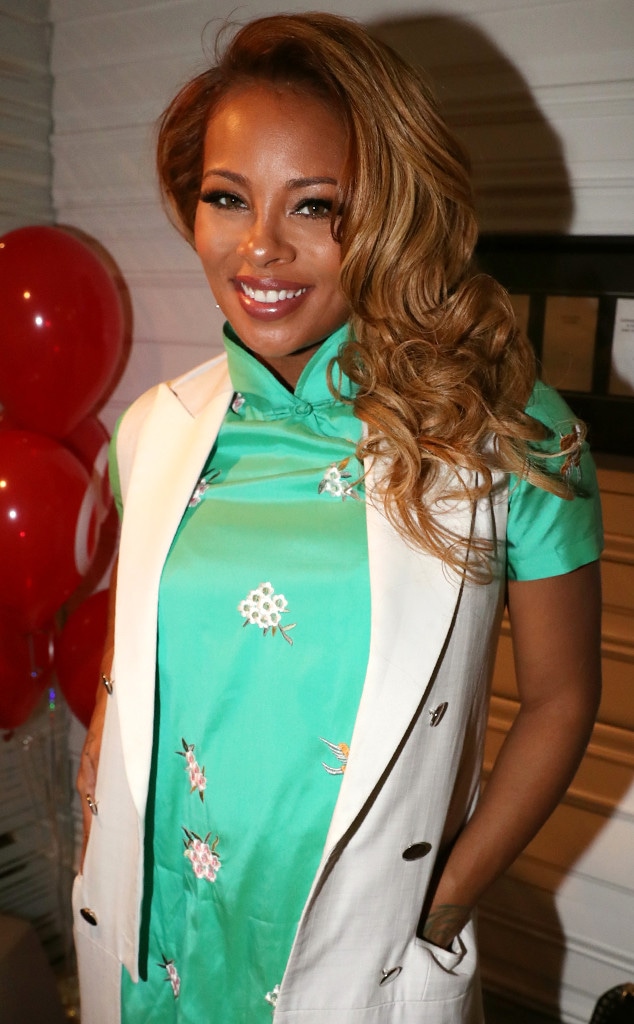 Johnny Nunez/WireImage
Eva Marcille has got a busy year ahead—she's going to have another baby and she's also getting married.
The 33-year-old Real Housewives of Atlanta newcomer and Top Model alum is seven months pregnant with a boy, her second child, first son and first baby with Michael Sterling. In December, a month after revealing her pregnancy, Marcille announced she and her beau are engaged. Marcille dished about her baby and wedding plans in an exclusive interview with E! News.
"Well I have all my baby stuff coming up, I'm super excited about that, my baby shower," she said. "I'm excited to have my baby so I can move on to planning my wedding. We have some plans but I plan on putting everything on hold for a couple of weeks before I have the baby and then spend a month or with the baby and then go full on maniac getting my body back together. The wedding will be in the fall." 
Marcille and ex Kevin McCall share a daughter, Marley Rae, who will turn 4 later this month.
"I have a little girl now and I asked her, when I found out I was pregnant, 'Would you like a little brother or sister?' And she said, 'You know what mom? I would like a baby brother,'" Marcille told E! News. "I didn't expect her to choose but she had an opinion! So she's super excited."
Watch:
NeNe Leakes Says Kim Zolciak Thinks Feuding Is "Great News"
Marcille's family life and baby and wedding plans are keeping her so busy that she is staying out of some major drama that's been brewing among her Real Housewives co-stars.
"Life is a lot of drama," she said. "I don't have a take because I don't invest in it. It can be very nasty. I don't major in the minor. I have a 3-year-old who's turning 4 at the end of this month and then a child due in two months and a wedding to plan and a home to outfit and a city to learn, so I have a lot more on my plate than to worry about people's perceptions of each other. It's so trivial to me."
Marcille made her comments at the launch of Urban Skin Rx at Target stores. She hosted the event and serves as a celebrity spokesperson for the company.
"Eva's a single hardworking mother," Rachel Roff, founder of Urban Skin Rx, told E! News. "She's shown the world you can be a single mom and you can be an entrepreneur and succeed without needing a man. Plus, she's gorgeous."