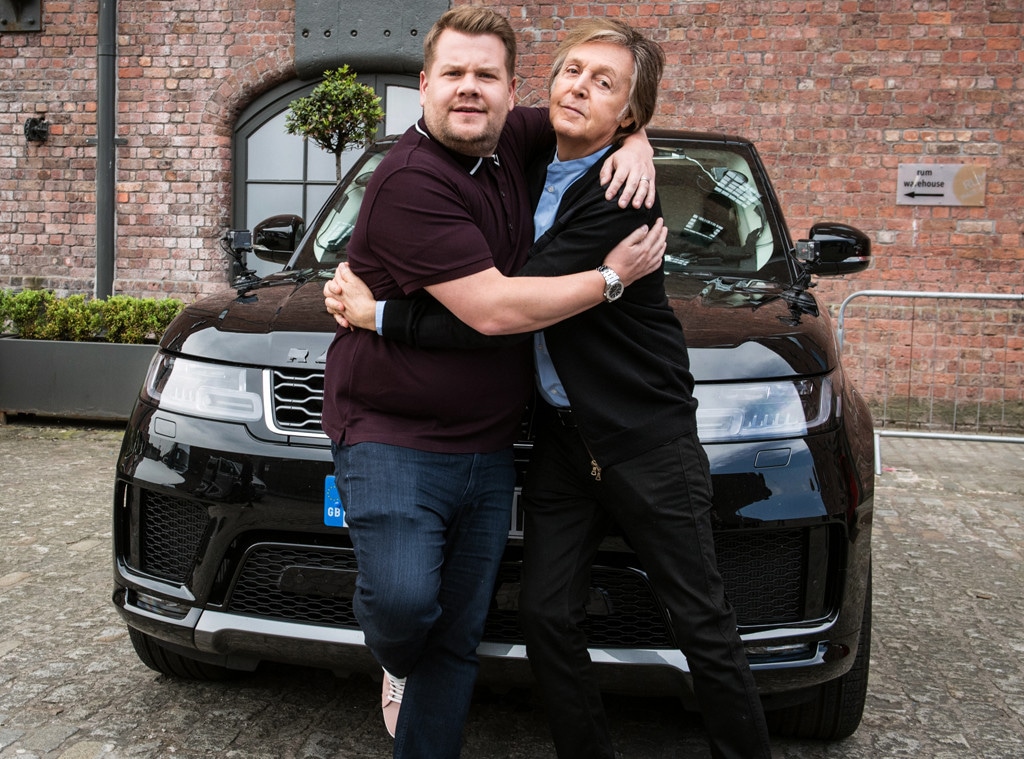 CBS
It's karaoke time!
OK, when it comes to James Corden and The Late Late Show it is always Carpool Karaoke time, which is one of the many reasons why the host's late-night talk show is a finalist for Nighttime Talk Show of 2018 at this year's People's Choice Awards.
With the 2018 E! People's Choice Awards just around the corner—they air live on Sunday, Nov. 11—we thought we'd relive all of Corden's best Carpool Karaoke moments, because honestly, what's better than watching the British star sing alongside some of the greatest singers around? The answer: nothing. 
Well, re-watching all of the best clips and then voting for The Late Late Show With James Corden for Nighttime Talk Show of 2018 before PCAs voting ends, would actually be better...just saying!
Since we've already ranked all of the host's funniest and most exciting episodes of this skit, all you have to do is sit back and relax, oh and vote, you can't forget to vote.
PCAs final round of voting ends on Friday, Oct. 19, so don't miss out!