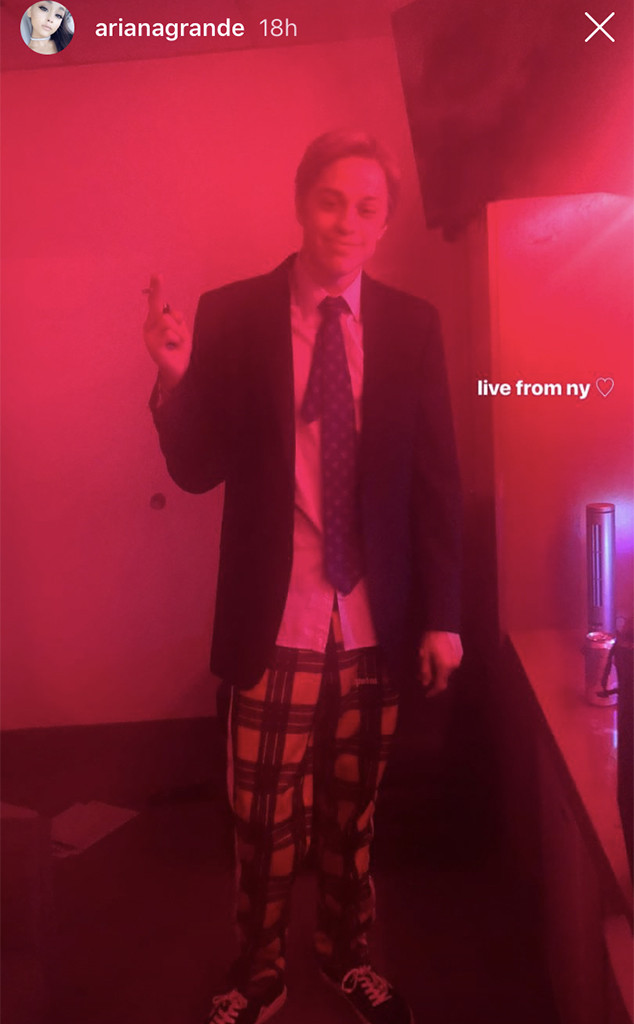 Instagram
Ariana Grande may have canceled her Saturday Night Live performance but she was right by fiancé Pete Davidson's side to support him as he and his fellow cast members prepared to take the stage.
Before the live taping of the NBC show, the 25-year-old singer was spotted in the building, E! News has learned. A couple of hours before the episode aired, as the cast was in final rehearsals, Grande also posted on Instagram Stories a photo of Davidson, writing, "Live from NY ♥."
In the picture, the actor is wearing the same wig and suit he later wore while playing Senator Sheldon Whitehouse (D-RI) in the cold open, which starred surprise guest Matt Damon as Supreme Court Justice nominee Brett Kavanaugh and which parodied his emotional appearance at last week's Senate Judiciary Committee hearing.