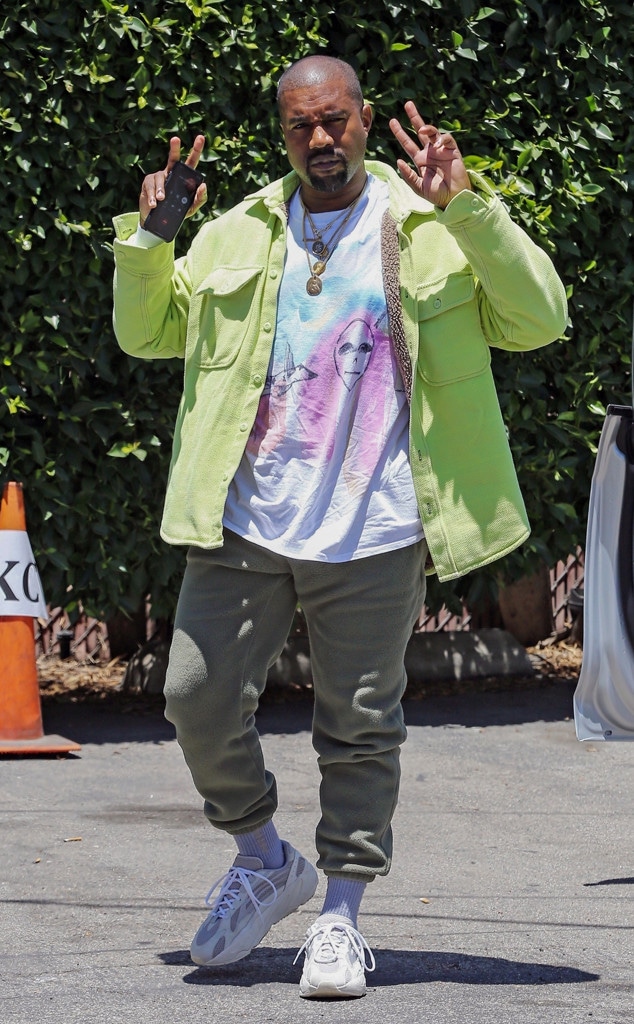 BAHE / BACKGRID
Is Kanye West pulling a Prince?
On Saturday morning, ahead of the release of his new album Yahndi and a performance on Saturday Night Live, the rapper tweeted, "The being formally known as Kanye West...I am YE."
West, who has occasionally gone by "Ye" as a nickname and used it as the title of his previous album, released in June, did not clarify if he is actually changing his stage name. He is, however, "ye" on social media.
Prince, who died at age 57 in 2016, had famously changed his stage name to an unpronounceable, key-like symbol in 1993 amid a contract dispute with his record label, Warner Bros. Music. For years, he was dubbed "The Artist Formerly Known as Prince." He reverted back to "Prince" when his contract expired.
Fellow rappers Sean "Diddy" Combs and Snoop Dogg have also used different stage names over the years.
Later on Saturday, West is set to perform during the season 44 premiere of SNL, featuring host Adam Driver. The rapper is expected to drop his new album during that time.