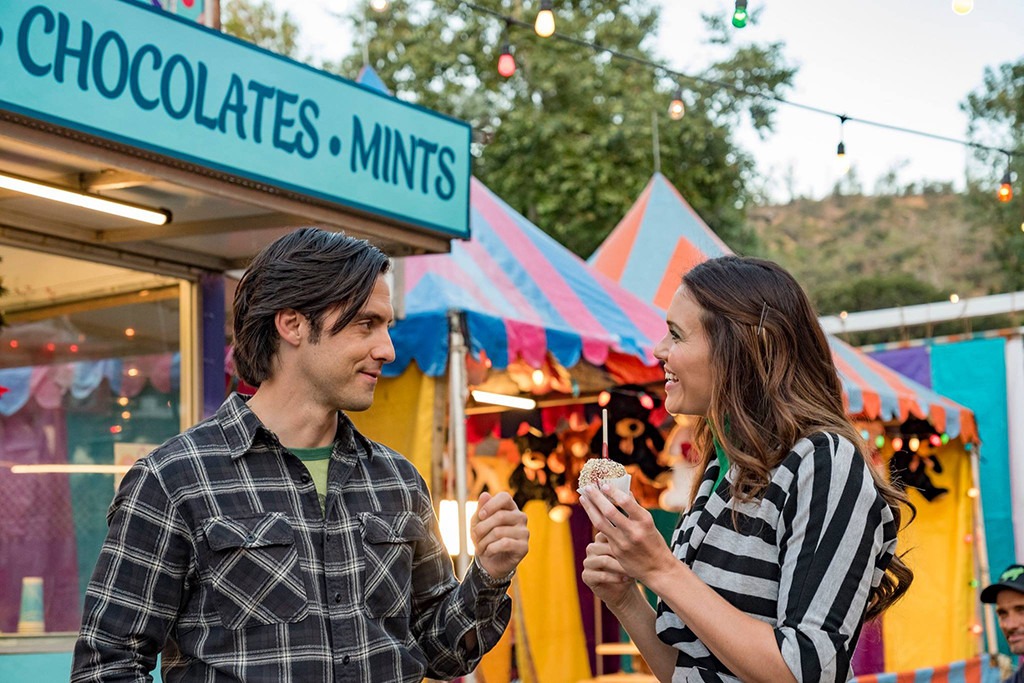 NBC
This Is Us fans are used to going on an emotional roller coaster throughout each episode of the hit NBC drama—the season three premiere was no different.
In "Nine Bucks," This Is Us showed the world the first date between Jack (Milo Ventimiglia) and Rebecca (Mandy Moore), the beginning of their complicated and wonderful love story, and there was a little detail involved that only eagle-eyed fans would notice. However, once you see it—all the tears.
Jack and Rebecca hit up a carnival together and Jack, who has just returned from Vietnam, only has $9 to get through the date. Things got complicated, because it's This Is Us, and the date doesn't exactly go well. However, they're smitten. The little green peeking out? That's Jack's favorite shirt, his spring break shirt from Florida.
In the first season, Jack explained the significance of the shirt to a young Kate (Mackenzie Hancsicsak) during the Pearson family's infamous pool outing. Remember, Rebecca wasn't a fan of the shirt.
"I was wearing this shirt the night I met your mom," he said after telling a tall tale about how he got the shirt and its magic powers. "And she thought I was the handsomest man in the world."
Jack then gave Kate the shirt.
And you're crying.
This Is Us airs Tuesdays, 9 p.m. on NBC.
(E! and NBC are both part of the NBCUniversal family.)