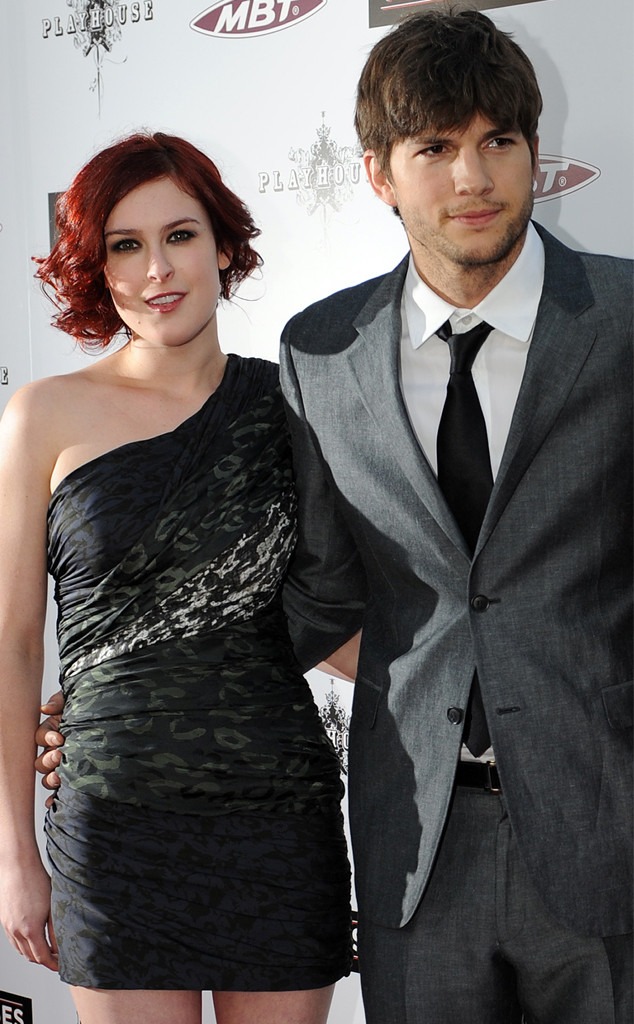 GABRIEL BOUYS/AFP/Getty Images
Ashton Kutcher is no longer sharing a house with Demi Moore's daughter.
According to court documents obtained by E! News, the That 70's Show star purchased a 2-bedroom, 1,800-square-foot home in the Hollywood Hills back in 2009 for more than $970,000. A co-ownership agreement was signed by Ashton and Rumer Willis, which granted each of them 50 percent ownership of the property.
Fast-forward to today when E! News confirmed that Rumer recently filed documents stating the co-ownership has ended. In other words, the house now belongs solely to the 30-year-old actress and singer.
The documents do not indicate if Rumer paid Ashton any money for full ownership of the home.
At the same time, The Blast reports the house "sold" for more than $570,000 in August when the documents were first filed.
When the house was first purchased, Ashton was married to Demi Moore. They would later divorce in November 2013 after eight years of marriage. The actor has since remarried Mila Kunis and share two children together.
Earlier this summer, Mila addressed all the chatter that occurred during Ashton's past romance with Demi. While some pop culture fans had their questions about the relationship, the actress was able to provide a closer look into their dynamic.
"They had a normal, real relationship," she explained to Marc Maron on his podcast. "They had three kids they were raising. It was a normal life. Yeah, he was younger but he loved those kids."
Real estate transactions aside, Rumer most recently appeared on Fox's hit series Empire. She's also expected to appear on the big screen in Air Strike alongside Bruce Willis later this fall.
—Additional reporting by Holly Passalaqua