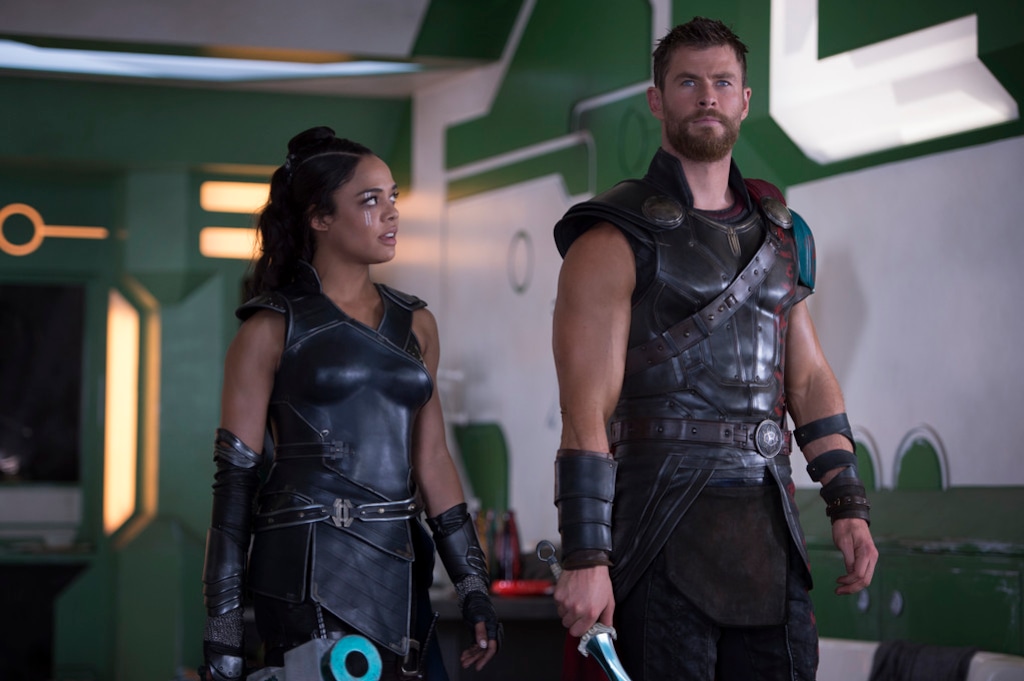 Jasin Boland/Marvel Studios
No matter the genre, audiences are loving Chris Hemsworth.
If you don't believe us, all you need to do is see how many categories the Avengers actor is a 2018 People's Choice Awards finalist for. Spoiler alert: it's three!
The 35-year-old star made it to the final round of voting in three acting categories including Male Movie Star of 2018 and Action Star of 2018 for Avengers: Infinity War as well as Drama Movie Star of 2018 for 12 Strong.
In addition to taking on action and dramatic roles throughout his career, the Melbourne native has also brought the laughs with comedic parts in Vacation and Ghostbusters: Answer the Call.
Take a look back at all of the Thor actor's most iconic roles in the gallery below to see for yourself how diverse and strong of an actor Hemsworth really is.
Will you be voting for Hemsworth for your choice Male Movie Star of 2018, Action Star of 2018 and Drama Movie Star of 2018?
There are a lot of other equally worthy stars battling it out against Hemsworth, so perhaps you're voting for one of them. Either way, you should get your vote on starting now.
We know you have many difficult decisions when it comes to your PCAs voting choices, but now is the time to have your voice heard before the Friday, Oct. 19 voting deadline!
Remember that all the finalists start at zero for this round so it's more important than ever to vote for your favorites.
Don't miss the 2018 People's Choice Awards airing live on E! on Sunday, Nov. 11.