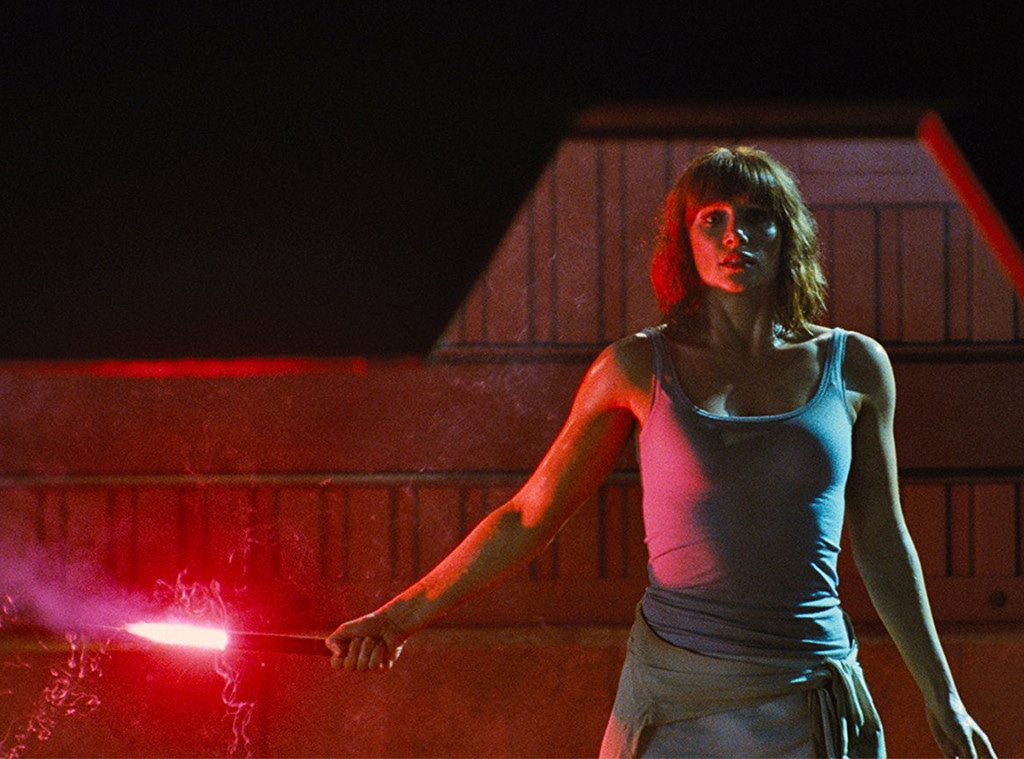 Last month, E! announced its list of finalists for the 2018 E! People's Choice Awards and it's no surprise that Bryce Dallas Howard made the list!
The California native has made a big splash over the past few years thanks to her role as Claire Dearing in the Jurassic World franchise and since Jurassic World: Fallen Kingdom came out this summer fans are all-in on Howard.
In fact, it's her role in that summer blockbuster that has earned her a spot as one of the finalists up for Female Movie Star of 2018. The red-haired beauty will be facing off against Scarlett Johansson for Avengers: Infinity War, Lily James for Mamma Mia! Here We Go Again and both Anne Hathaway and Sandra Bullock for Ocean's 8.
The competition is fierce, but with your votes, the dino girl AKA Jurassic World hero could take home the trophy!
Since this is one tough category to vote on, we thought we'd help you out a little bit and remind you why Howard is such a good choice.
The simple answer is because she is such a versatile actress. Not only is her performance in Jurassic World: Fallen Kingdom worthy of an award, but throughout her career she's proven that she has some serious acting chops.
Whether it was playing Hilly Holbrook in The Help or Kay in Gold alongside Matthew McConaughey, Howard is an amazing actress and she deserves your votes!
Not convinced? Take a look back at the 37-year-old actress's best roles thus far below and then you'll see how great she really is.
PS: Don't forget to cast your vote for Howard and all of your other favorites by Friday, Oct. 19 when the final round of PCAs voting ends.