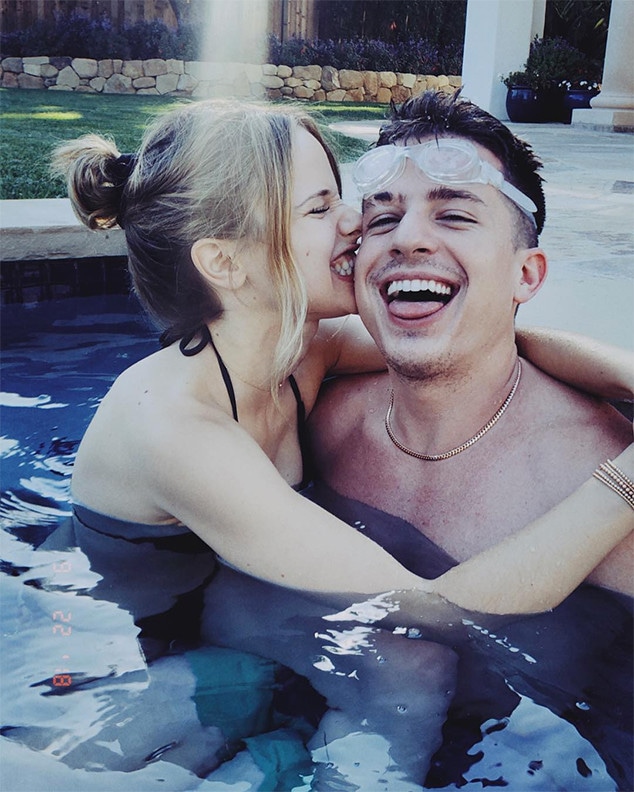 Instagram
Things may be heating up between Halston Sage and Charlie Puth.
Earlier this month, the 25-year-old star of The Orville and the 26-year-old pop star sparked romance rumors when he posted on Instagram a photo of her sitting on his lap at a restaurant after the two attended the star-studded Yellow Ball separately during New York Fashion Week. On Saturday, Sage shared her own picture with Puth, showing the two smiling and looking cozy while sitting in a pool, with her putting her arms around him and playfully smiling against his cheek.
"9.22.18," she captioned the photo.
Puth posted on his Instagram page a picture of just himself inside the water.
The two have been linked romantically to fellow stars before; In 2016, Puth dated Bella Thorne. From last fall to a few months ago, Halston was rumored to be dating her Orville co-star and the series' creator Seth MacFarlane, 44. The two never confirmed a relationship.
On Saturday, before Sage posted the PDA pic, Puth shared on his Instagram Stories a black and white video of him playing a ballad on the piano.
Coincidentally, or not, hours after Sage shared her pic with Puth, MacFarlane—who is also a pianist and singer—posted on his Instagram page a black and white video of him playing a different ballad, a jazz song, on his piano.
Perhaps Sage just has a type: the musically talented.