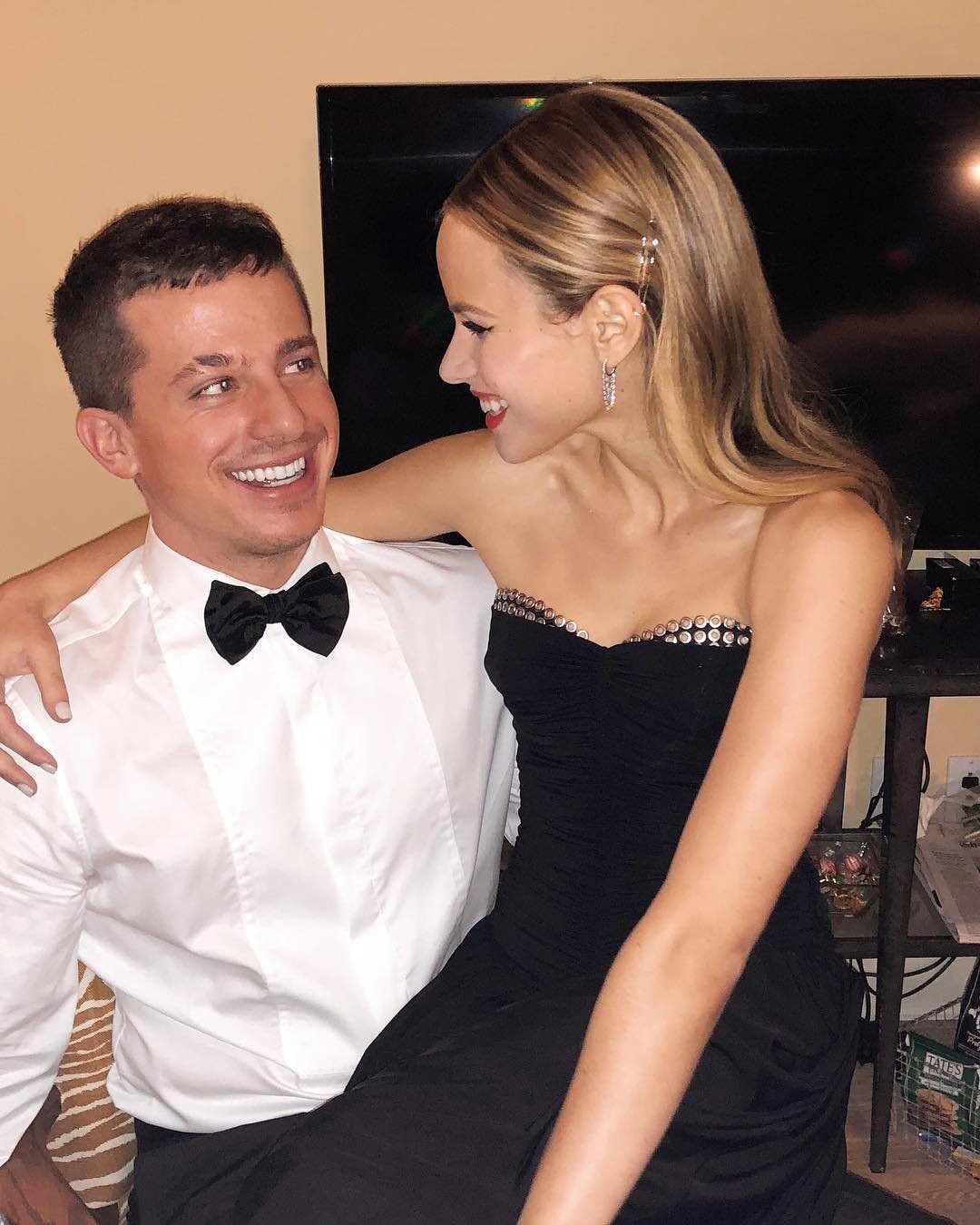 Instagram
Charlie Puth and Halston Sage ignited rumors of a romance when they were spotted cozying up at the Yellow Ball for New York Fashion Week.
The "Attention" singer shared a cute photo of himself and the Orville actress, in which Halston is adorably perched on Charlie's lap. In the picture, the duo is still wearing the designer clothes they sported for the A-list event hosted by Pharrell Williams and American Express at the Brooklyn Museum in New York. Halston wore a lovely black, strapless dress, while Charlie sported a classic tuxedo.
Other attendees included Coca Rocha, Alicia Keys, Missy Elliot and A$AP Ferg. 
Their appearance together at the Yellow Ball comes after the pair opted to go solo for the launch of Prada's Linea Rossa collection. 
The "We Don't Talk Anymore" singer was formerly linked to Bella Thorne, which followed up a string of rumored relationships with famous artists like Selena Gomez.
While his romance with Thorne was very real—fans might remember the Tyler Posey love triangle—any relationship he might have had with Selena was strictly casual. 
After Charlie insinuated he and Gomez had a fling in an interview with Billboard in February, a source told E! News, "They have never been anything more than friends." Nonetheless, the rumored romance inspired the songs "Attention" and "How Long."
Halston, meanwhile, was rumored to be dating her Orville co-star Seth MacFarlane this past year. She also dated Zac Efron in 2014, after co-starring with him on The Neighbors. 
It looks like we are going to need to pay "Attention" to this potential couple.