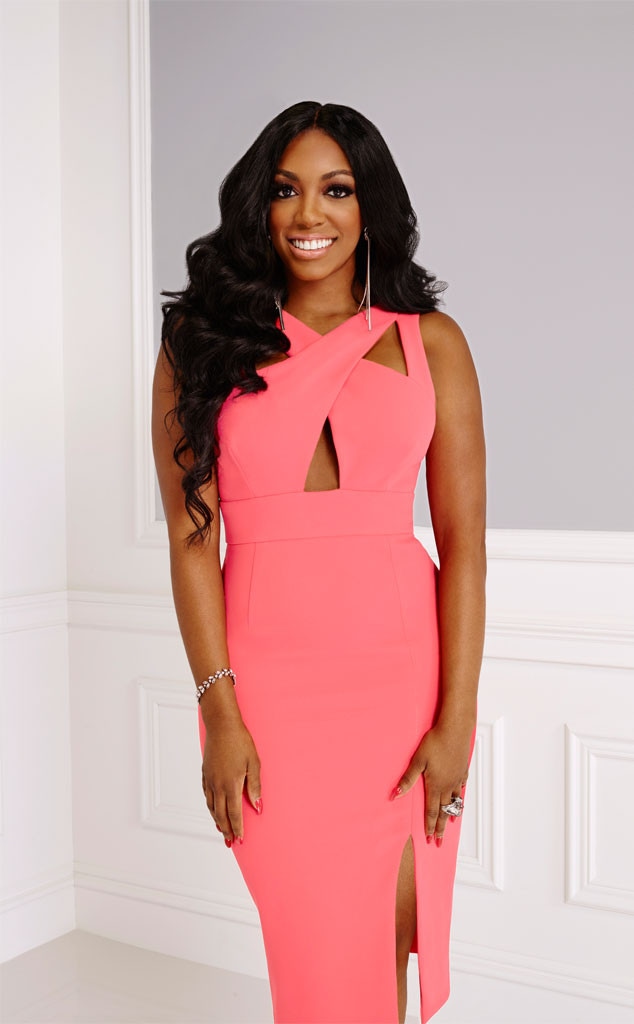 Bravo
Is Porsha Williams pregnant with a baby girl?
The 37-year-old Real Housewives of Atlanta star announced on Wednesday that she and boyfriend Dennis McKinley are expecting their first child together. A source told E! News Williams' pregnancy will be featured on the 11th season of the Bravo reality show, which is set to premiere in November.
On Friday, Williams commented on a photo of babies napping on hair salon chairs, which hair extensions and beauty mogul Ming Lee posted on her Instagram page.
"Omg I wish my baby was out !! I would have her right there getting done up lol," Williams wrote.
She did not respond to fans' comments speculating that she is expecting a girl.
Also on Friday, Williams shared new photos of herself on set.
Williams' pregnancy comes several years after she suffered a miscarriage. She told People that her current pregnancy "came from the left," and has brought her and McKinley closer together.
"Because you realize, when it sets in, that you are actually bringing a life to this world—that you have become [a] family overnight," she said. "So, now a lot of the things that we had talked about are a reality, and we work really hard at wanting to be a good couple and build a strong foundation for our new family that we're going to have."