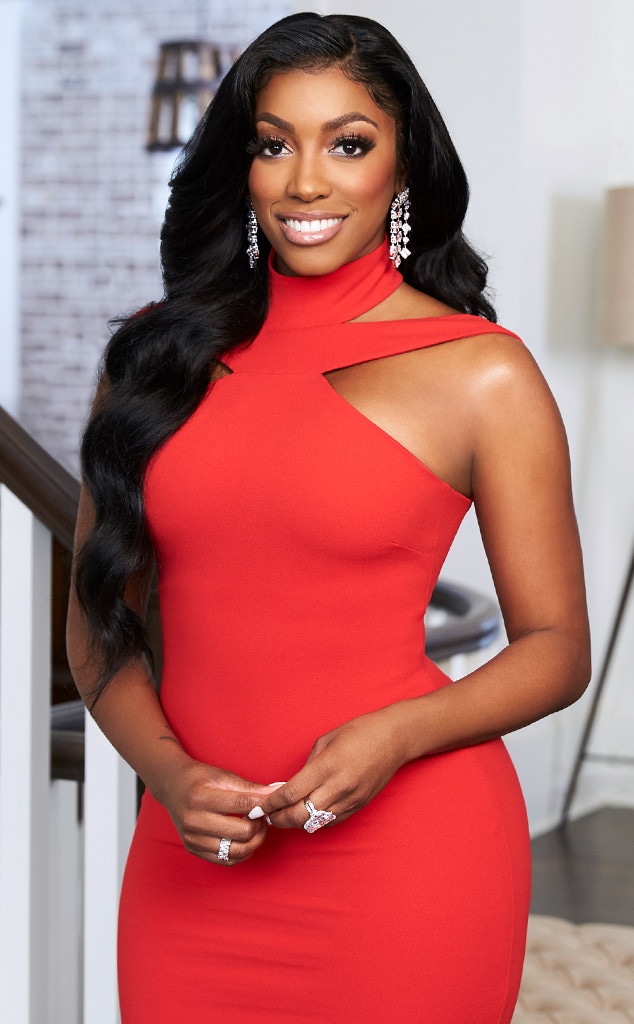 Alex Martinez/Bravo
Porsha Williams is pregnant.
The Real Housewives of Atlanta star announced the news on Wednesday.
"I am happy, healthy…and pregnant!" the mother-to-be writes on Instagram along with the hashtags #Blessed, #BabyMckinley and #DM, which are the initials of her boyfriend Dennis McKinley.
This is the couple's first child together. According to People, the 37-year-old reality star revealed the happy surprise to her beau on his birthday back in July. 
"The pregnancy came from the left, but it definitely has brought us closer together," she tells the magazine. "Because you realize, when it sets in, that you are actually bringing a life to this world—that you have become [a] family overnight. So, now a lot of the things that we had talked about are a reality, and we work really hard at wanting to be a good couple and build a strong foundation for our new family that we're going to have. "
While Williams says she is "excited" about the news, she also admits she's a bit fearful, especially considering she suffered a miscarriage about six years ago.
"I've had a miscarriage before in my past, which I've also been open about because I suffer with fibroids and had to have a myomectomy," she tells the People. "So just the fear of, 'Is the baby going to be okay? Will I make it full term?' All those questions that you ask if you've had a miscarriage before."
She opened up about the loss in a 2012 blog post for Bravo.
"I was really devastated following the loss of my first pregnancy, not just a physical pain, but an aching sense of loss and loneliness like my body had let me down," she wrote. "Feeling sorry for myself, I did my research and discovered the U.S. National Institute of Health reveals at least 25 percent of women suffer from uterine fibroids. As many as 77 percent of women may not even know they have them, because there are no symptoms, which is why I had no clue. I will faithfully continue to stay prayerful that I will become a mother for the second time."
As a result, she considers this time in her life a "blessing" and a "dream come true." 
The sex of the child has yet to be revealed; however, the two are already brainstorming baby names.
Williams isn't the only one in the Real Housewives family getting ready for motherhood. Kenya Moore is expecting her first child with Marc Daly.
Congratulations to the growing family!
(E! and Bravo are both part of NBCUniversal).