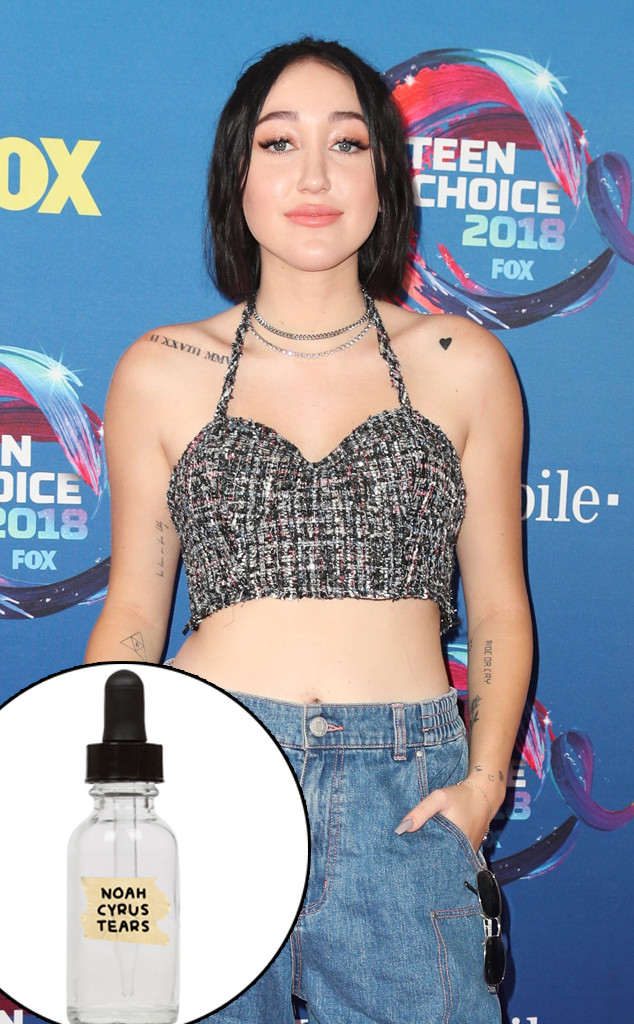 Chelsea Lauren/Variety/REX/Shutterstock; store.pizzaslime.com
Autographs and selfies are cool, but what about some tears?
Noah Cyrus recently showed off some of her merchandise for sale at PizzaSlime.com. While the Billy Ray Cyrus T-shirts are clever and the "Noah Cyrus Sucks" sweatshirts are creative, people can't stop talking about one item available in limited quantity.
Ladies and gentlemen, you can now purchase Noah's tears—if the price is right, of course!
For $12,000, lucky shoppers can receive "approximately 12 tears made by Noah Cyrus as a result of sadness."
The site warns consumers that it's a limited collaboration that's only available for 48 hours. Oh, and there's also a note that any doctor would appreciate.