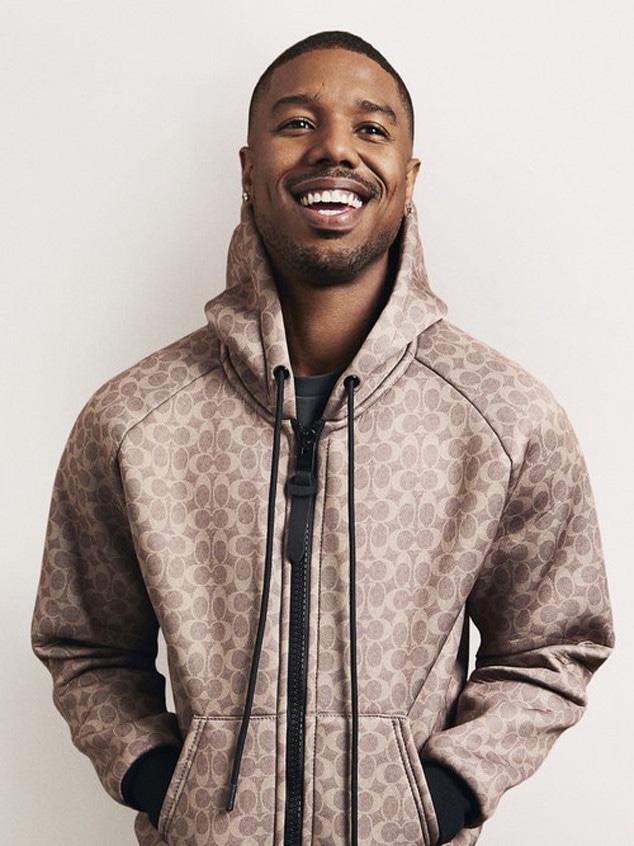 Coach
Michael B. Jordan is newest face of Coach Menswear.
Fresh off the heels of the debut of Selena Gomez's newest Coach collection, the American fashion brand has announced that the Black Panther actor will be the face of its menswear line. The collaboration will include ready-to-wear, accessories and even fragrance (a venture that Selena has not taken part in due to her existing line). He will also help to promote the brand's philanthropic endeavor, The Coach Foundation.
After taking lead roles in Creed, Fantastic Four, Black Panther, Fruitvale Station and more, the Hollywood star's influence goes beyond the big screen. Guys want his superhero lifestyle—Coach is betting on it. 
"Michael is cool and authentic, and he really embodies the Coach guy," said Coach Creative Director Stuart Vevers, according to Yahoo!. "I've had the chance to get to know Michael over the last couple of years. He always looks great in Coach, so it felt really natural to build our relationship."
Based on Selena's relationship with Vevers, we can count on Michael's style being at the forefront of the collaboration. 
"Stuart Vevers, who is the head designer for Coach, inspired me to basically create my whole wardrobe line, so my friends can wear it, so I can wear it," Selena told E! News while giving a tour of the Coach store. "He knows me very well, so he wanted something that I could put my stamp on."
Selena and Michael's ability to be authentic helps the brand, in fact. Based on their ambassadors, they're making a true effort to place multiculturalism at the helm of its campaigns.
The release for the launch states that Michael is "a star who is redefining Hollywood standards as a leading man and producer, creating opportunity and empowering the careers of others, is also a long-time friend of the brand and shares Coach's belief in the modern American Dream and values of optimism and inclusivity."
The campaign launches in Spring 2019. Stay tuned!