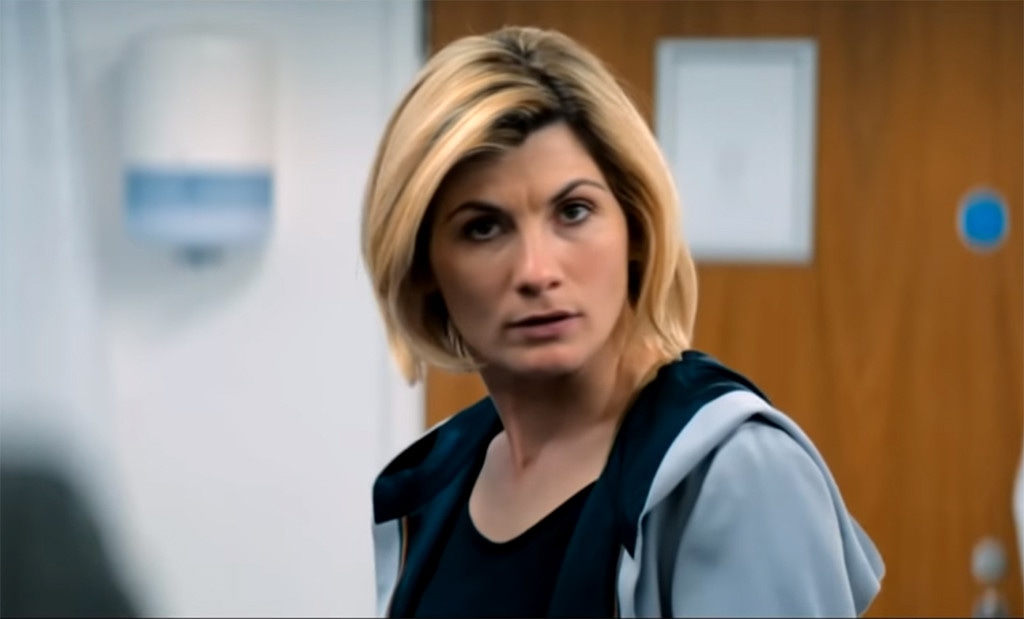 BBC
The new Doctor Who shows us the best man for the job can definitely be a woman.
The first official full trailer for season 11 of the hit BBC sci-fi show was released on Thursday and shows Jodie Whittaker, 36, as the first female Doctor, the 13th Doctor, taking over for Peter Capaldi, 60. The actress had made her debut on the show's 2017 Christmas special, which showed her character's regeneration.
"I'm the Doctor," she says in the new trailer, who shows her waving a new version of her character's iconic sonic screwdriver. "When people need help, I never refuse."
The trailer incorporates Skylar Grey's vocals from Macklemore's 2017 song "Glorious." 
"I'm just a traveler," adds the Time Lord (or is it Time Lady?). "Sometimes I see things that need fixing and I do what I can."
The Doctor's companions Yaz (Mandip Gill), Ryan (Tosin Cole), and Graham (Bradley Walsh) are also spotted.
Watch the new Doctor Who trailer below.
The first teaser trailer for the new season of Doctor Who debuted during San Diego Comic-Con 2018.
Whittaker's casting was announced last year. The news that Doctor Who would be played by a woman initially drew some controversy.
"I think that it's 2018, it's the right time," the actress told E! News at Comic-Con.
"Although, this is obviously a different direction with me being a woman, it's not a different direction for the show at all," she said. "It's so much keeping in that world."
Doctor Who returns on October 7.