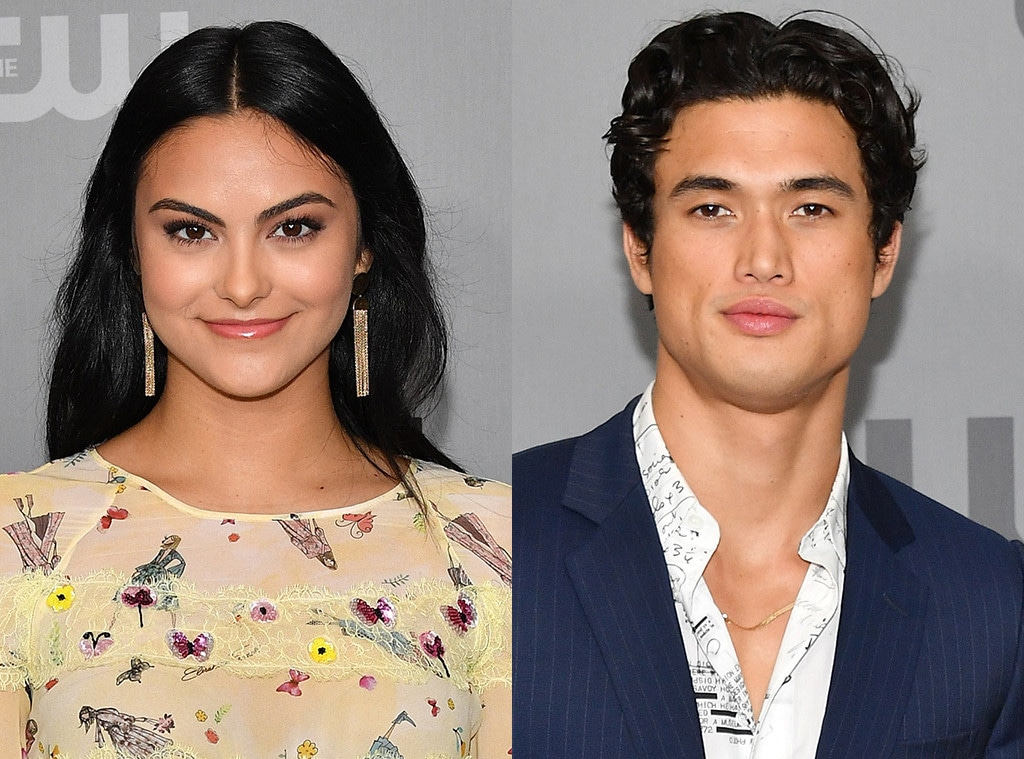 Dia Dipasupil/Getty Images
Camila Mendes and Charles Melton might be Riverdale's newest and hottest couple.
The two Riverdale stars were spotted with their cast mates Casey Cott and Lili Reinhart at the movies in Vancouver three days ago, where an eyewitness spotted the two stealing a kiss. "Camila sat next to Charles and leaned on his shoulder," the source tells E! News. "As the lights were dimming, my friend saw them kiss!"
Their appearance in Vancouver follows a long string of sightings of the pair together, including at the beach and the movies. In one photo, Camila and Charles share a towel as they lounge on a yacht with their friends. 
And fans believe even more evidence of their rumored relationship is scattered through their Instagrams and Stories.
One such incidence that has drawn attention to the twosome is an apparent late night rendezvous by a fireside, sans their Riverdale co-stars. On Tuesday night, both actors shared a video of the same exact fireplace, however, they didn't tag one another.
Of course, Riverdale fans went wild with speculation, with one Twitter user tweeting, "i'm like 97.3% sure that camila mendes and charles melton are dating."
However, some Varchie stans pointed out that Camila once admitted she doesn't like dating actors. In July, the actress told Nylon magazine, "Actors are really emotionally complicated. You would think they would be more in tune with their emotions, but sometimes they're just not. I just really need to get out of this industry with someone who is in a stable environment."
For a time, the Florida native was dating a non-actor from her home town, although a source told E! News in August the duo had parted ways. "Camila ended things with Victor after ComicCon, when she realized she wasn't ready to be in this relationship anymore. Victor was completely blindsided and is very heartbroken," the insider revealed.
Watch out Archie, Reggie might be coming for your girl!