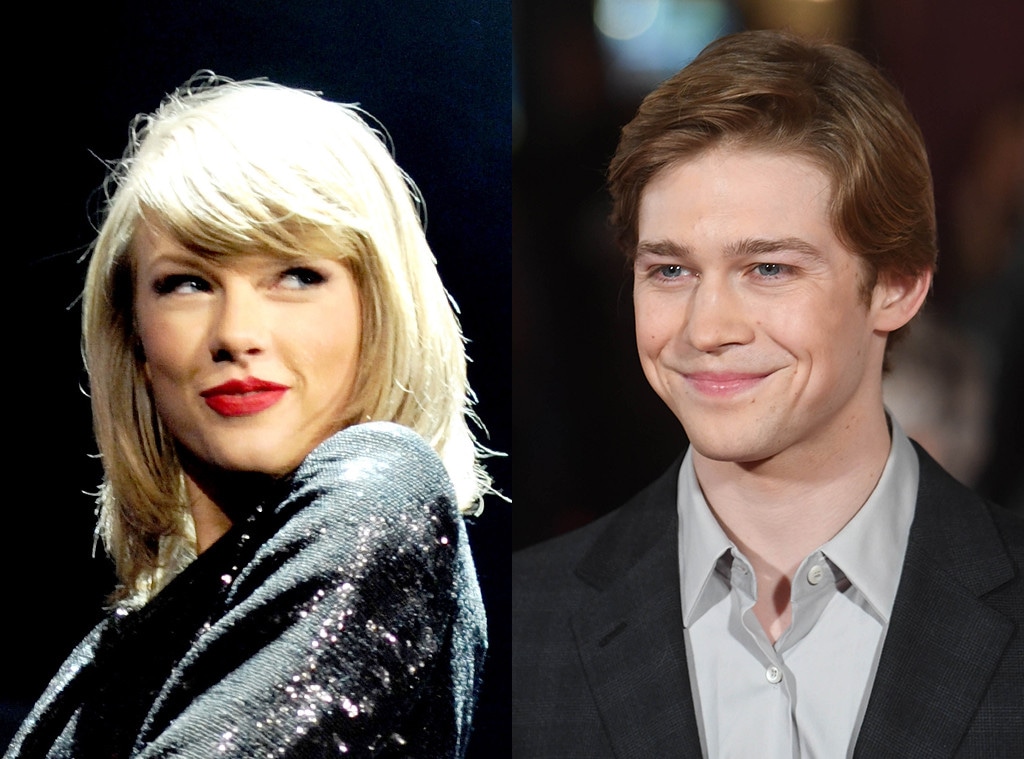 Getty Images
There are a lot of "Blank Spaces" in Joe Alwyn and Taylor Swift's love story, but that's the way they like it.
For the first time in the nearly two years the stars have dated, Joe opens up to British Vogue about his notoriously private relationship with the pop princess. "I'm aware people want to know about that side of things," the 27-year-old says. "I think we have been successfully very private and that has now sunk in for people… but I really prefer to talk about work."
His response isn't all that shocking considering he and Taylor are an elusive couple. Since the pair began secretly dating in the beginning of 2017, they are seldom seen in public and go to great lengths to keep it that way.
In 2017, a source revealed how they did it to E! News. The insider said, "If she was seen in England, she made sure everyone thought it was a work trip. Taylor and Joe have really tried to be on lockdown and have spent most of their time together in private locations where they could get to know each other without the pressure of a public relationship and people making judgement calls."
And clearly they have been successful in maintaining the utmost secrecy, aside from the rare date night in London or New York City. 
When they aren't together, the actor and singer are busy working. Joe recently attended the 2018 Venice Film Festival for his role in The Favourite, which he co-stars in alongside Emma Stone. Meanwhile, his girlfriend was touring through North America for her Reputation Stadium Tour in the United States. 
It seems like we'll only know what the famous pair's relationship is like in our "Wildest Dreams."