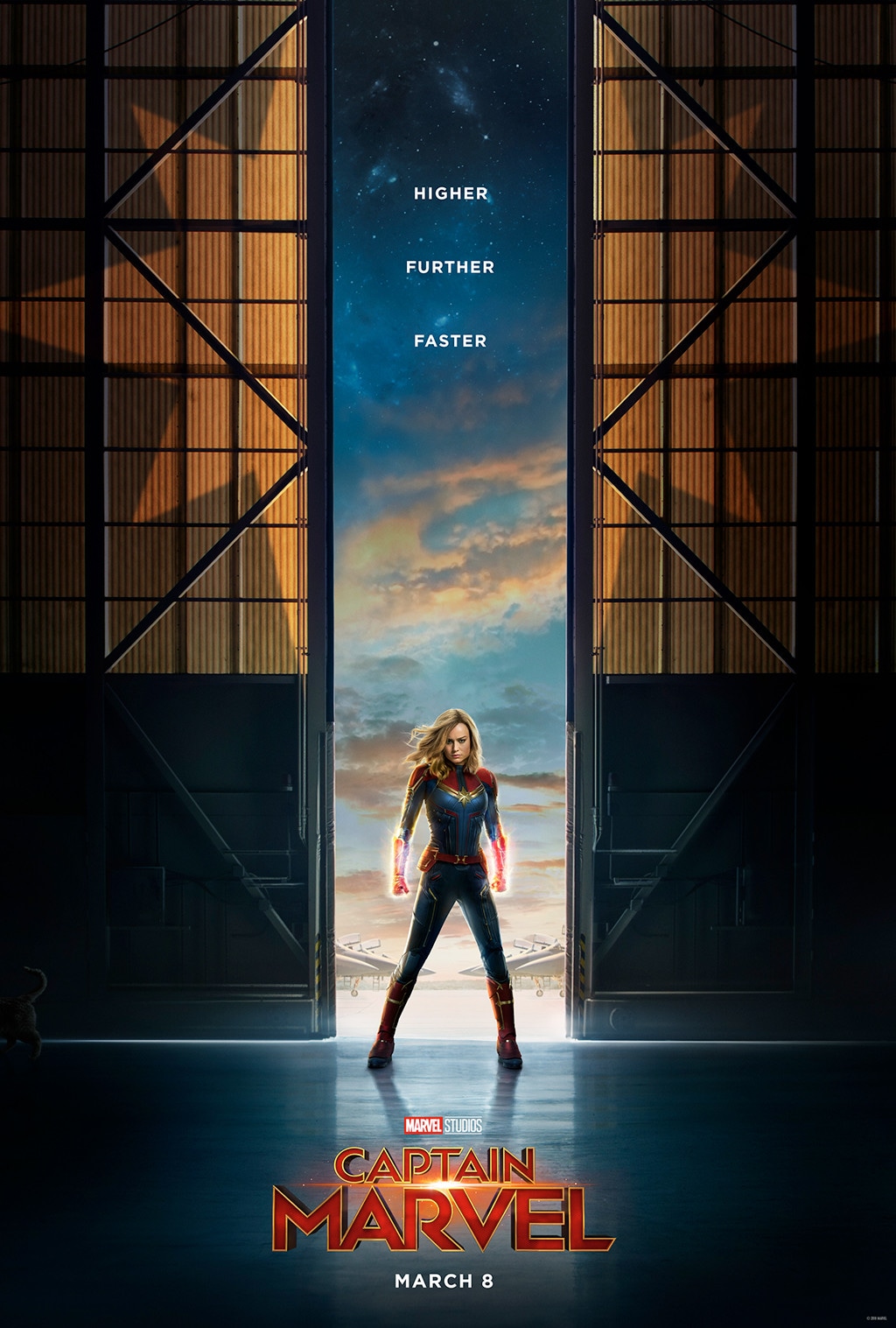 Marvel Studios
The wait is over!
Brie Larson appeared on Good Morning America Tuesday to debut the first trailer for Marvel Studios' highly anticipated movie Captain Marvel. The female-led film premieres March 8, 2019.
Larson plays Carol Danvers, a part-Kree, part-human Air Force pilot who made her comic book debut in 1968. Before the movie even begins, Carol has already left Earth to join Starforce—which directors Anna Boden and Ryan Fleck describe as the SEAL Team Six of Space—on the Kree planet of Hala. And yet, Carol can't seem to remember her past life. Other cast members include Gemma Chan as Minn-Erva, Clark Gregg as Phil Coulson, Djimon Hounsou as Korath, Samuel L. Jackson as Nick Fury, Jude Law as a Starforce Commander, Lashana Lynch as Maria "Photon" Rambeau, Ben Mendelsohn as Talos and Lee Pace as Ronan the Accuser.
Fans got their first look at the blockbuster in the Sept. 14 issue of Entertainment Weekly.
Speaking about the titular character's attributes, Larson said, "She can't help but be herself. She can be aggressive, and she can have a temper, and she can be a little invasive and in your face. She's also quick to jump to things, which makes her amazing in battle because she's the first one out there and doesn't always wait for orders. But the [not] waiting for orders is, to some, a character flaw." Boden agreed with the actress' description of Carol, telling the magazine, "This is not a superhero who's perfect or otherworldly or has some godlike connection. But what makes her special is just how human she is. She's funny, but doesn't always tell good jokes. And she can be headstrong and reckless and doesn't always make the perfect decisions for herself."
But at Carol's core, Boden said, she "has so much heart and so much humanity."
The movie is set in the '90s—hence why the trailer opens Carol crashing into a Blockbuster Video store. Back on earth, Carol faces the Kree's biggest enemy: the shape-shifting Skrulls.
"The Kree are punks," Mendelsohn joked. "And the Skrulls, we're just misunderstood."
"We're kind of like the trash-metal component of the Marvel Universe. We're tough, we're brash, we're loud," he said. "People want us to have warning stickers on us, like explicit lyrics."
Carol can fly and shoot energy blasts from her hands, making her an incredibly powerful hero. "These extraordinary powers she has, he sees them as something of a blessing and something that she has to learn how to control. That's a motif throughout the piece, the element of learning to control one's emotions and to use your powers wisely," Law said, adding that his secret character "recognizes her as very special and as a great attribute to the Kree warriors."
Not everyone is as thrilled with Carol, however.
"Before Carol joined the team, Minn-Erva was the star of StarForce," Chan said of her Kree sniper. "She's slightly threatened by someone else who has come in and is also very talented."
But rest assured, this movie is all about female empowerment.
"When we were just brainstorming ideas for what the story would be, I had this cover on our wall, this little-girl Captain Marvel, flying with her hands out and a huge smile on her face," Boden told Entertainment Weekly. "We were like, 'We want to make little girls feel like that.'"